Reachdesk Release Update December 22
We're back for the final time this year for a look at the fantastic features and enhancements that were added to Reachdesk in November. The headline is our awesome new Playbooks functionality, which gives you inspiration on-demand with pre-built best-practice gifting campaigns. However, we also found time to make numerous UX enhancements to Reachdesk to make your gifting experience better than ever before. Read on to find out more…
📖 Playbooks
Reachdesk Playbooks is a brand-new expert-curated library of tried and trusted gifting campaigns ready to use in just a few clicks. Each play has been built using a blend of Reachdesk Insights data and the expertise of our dedicated ABX team, covering top gifting use cases, making it a breeze to get up and running with gifting and seeing results quickly.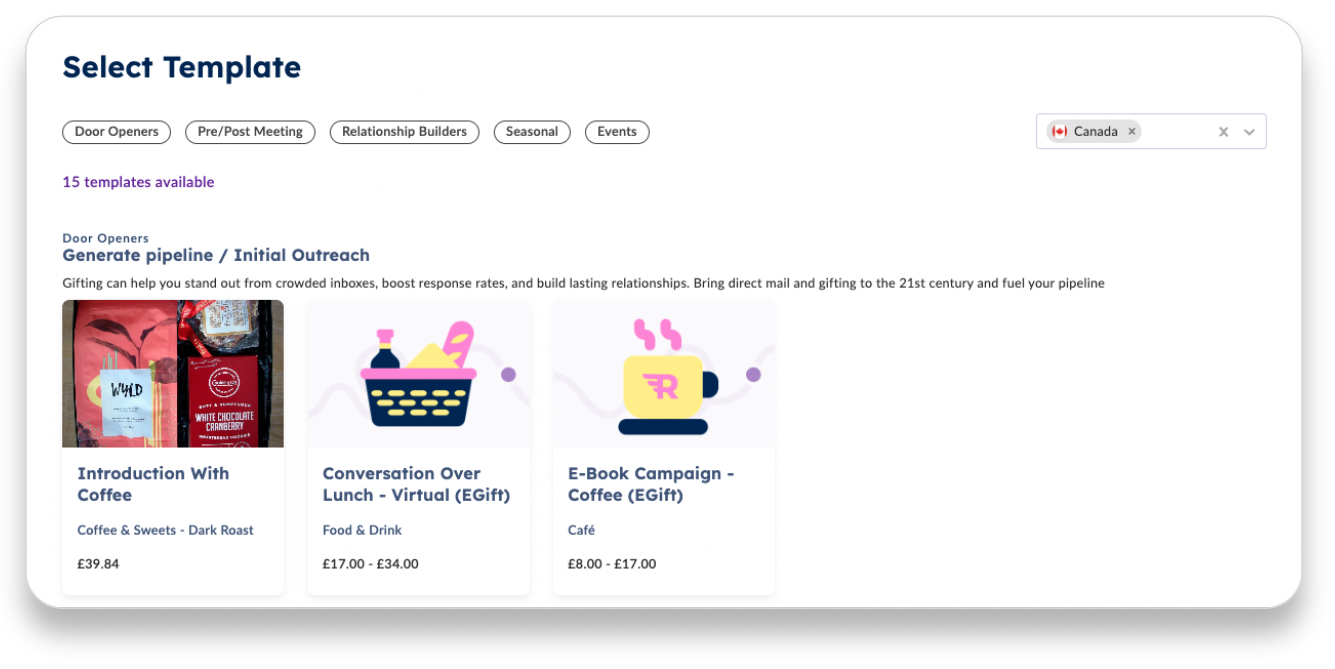 Plays are ready to use off the shelf with budgets that are preset with a guideline spend amount, along with a suggested category of gift and ready-made messaging. However, you also have scope to tweak and edit any aspect of the campaign, making it unique to your needs. Once you're happy with it, simply save it and it is ready for your teams to use.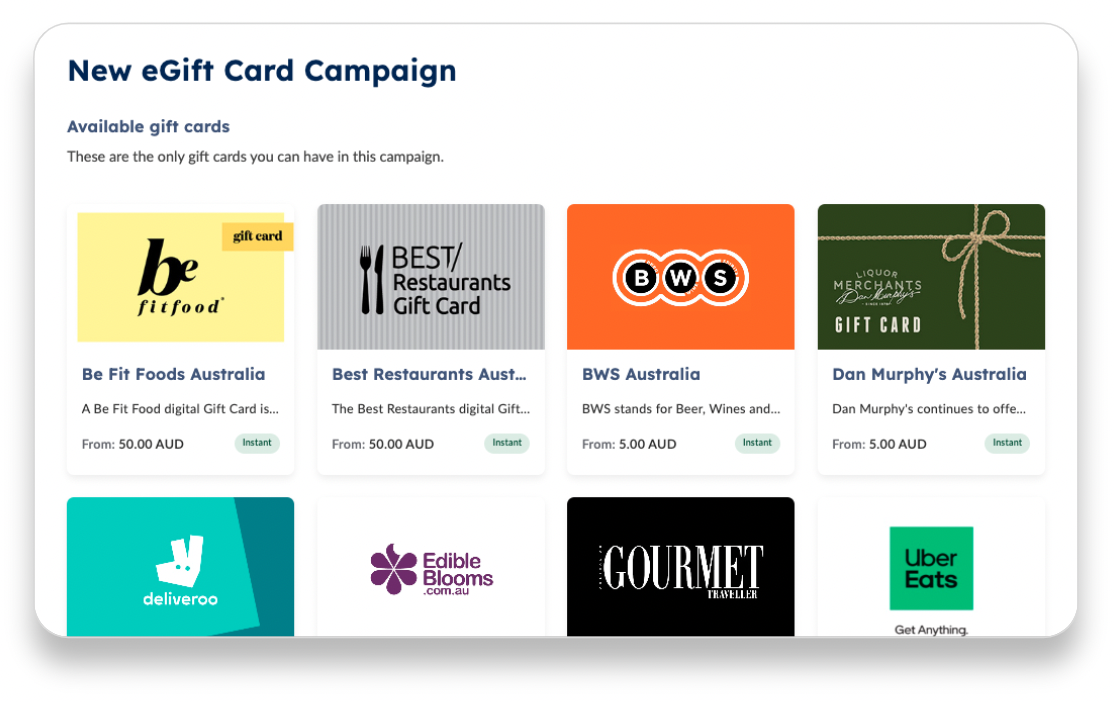 No matter if you're new to gifting and need guidance on how to create your first campaigns, you're expanding gifting into new teams and territories and want to get up-and-running quickly, or you're a seasoned sender who wants some fresh ideas on new campaigns to run, Playbooks has you covered.
🌶
Coming soon - Chili Piper
We're working on an exciting new integration with Chili Piper that will make it easier than ever to combine gifting with meeting booking. We will be releasing the integration in beta in early 2023. For an opportunity to get early access, please sign up to the beta waitlist and we'll be in touch in the new year.
🛠 Enhancements
Integration preselected for send where client only has one tool integrated
Small tweak to the sending UX where the integration is now preselected if there's only one tool integrated.
Add paused banner for Assigned Campaigns on the Team Page
We've added a new banner to help admins and campaign managers better identify campaigns that are paused.
Show insufficient funds error if gift card value selected is more than wallet's funds
An error message now shows immediately if a sender tries to send a gift card value greater than the current sum of their wallet balance.
And that's it for this year! As always, this new functionality comes from a blend of proactive innovation from our incredible tech team and co-innovation with our wonderful clients. Join us again in the new year for more fabulous features and enhancements to make it even easier to deliver moments that matter to your prospects, clients, partners and employees.
In the meantime, if you have anything you'd love to see in Reachdesk - or you have any questions - please get in touch.
Andy Willetts
Product Marketing Manager @ Reachdesk