Lacework boosts pipeline and closes deals faster with direct mail
25%
pipeline influence through gifting
The challenge
When Senior Field Marketing Manager Vasileios Kospanos joined Lacework in April 2022, he was pleased to see that Reachdesk was part of the company's tech stack.
Vasileios' two previous companies had also used Reachdesk, so he was familiar with the platform and had experience in delivering successful direct mail campaigns.
As a field marketer, Vasileios drives brand awareness through large-scale trade shows to break into bigger accounts, alongside smaller events and webinars. Prior to his first encounter with Reachdesk in May 2020, Vasileios notes that the event marketing cycle of promoting, executing, and following up felt repetitive and one-dimensional.
Lacework's Marketing team was enjoying consistent success with Reachdesk campaigns that typically revolved around charity gift cards. These continue to be a popular option – not least when approaching industries with strict gifting regulations – but Vasileios was keen to draw on his expertise and inject more creativity into Lacework's campaigns.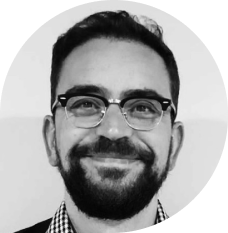 "People can get event or webinar fatigue. Direct mail provides a different type of interaction. Whether you're a recipient or a sender, you get a different type of satisfaction from a successful direct mail drop."
Vasileios Kospanos,
Senior Field Marketing Manager, Lacework
The solution
Vasileios quickly spearheaded a number of "door opener" gifting and direct mail campaigns for carefully selected accounts that matched Lacework's ideal customer profile (ICP).
Targeted accounts were sent personalized goodies through Reachdesk, such as muffins and cupcakes. The campaigns were particularly successful in the Benelux region.
Lacework also started running seasonal campaigns. For example, to celebrate the 2022 FIFA World Cup, the team sent soccer-themed gift bundles to existing prospects who were in the middle of the funnel with the hopes of closing a deal.
For in-person events and breakfast briefings, the team uses Reachdesk's Marketplace and global network of warehouses to easily ship gifts and branded swag to venues.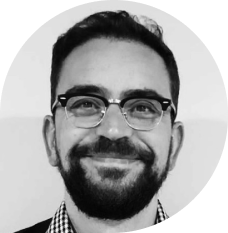 "We leverage Reachdesk for top-of-funnel, middle-of-funnel, deal influencing, and all aspects of the sales cycle."
Vasileios Kospanos,
Senior Field Marketing Manager, Lacework
The results
Perhaps most impressive of all is how Lacework uses Reachdesk to enrich their webinar strategy.
Every month, the Marketing team runs a webinar in collaboration with a customer. As a thank-you for their participation, customers are offered a gift of their choice through Reachdesk. But the team also uses the platform to incentivize registrants to attend by offering them a gift card for coffee or breakfast.
Providing 50 attendees with their own gift card comes to less than £500, so these campaigns have been highly cost-effective and yield what Vasileios describes as a "ridiculous amount of ROI". This was especially true in February 2023, when the team managed to close a deal business in an astounding 38 days – off the back of one webinar!
Lacework has succeeded in adding more dimensions to their field marketing through gifting and direct mail – with Reachdesk ultimately influencing 25% of their pipeline.
Highlights:
More creative direct mail campaigns
Faster-closing deals
Cost-effective campaigns with strong ROI
25% pipeline influence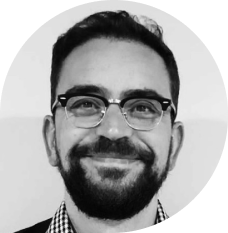 "Reachdesk is the Gmail of direct mail platforms."
Vasileios Kospanos
Senior Field Marketing Manager, Lacework
About Lacework
Lacework's data-driven cloud security platform is designed to help customers embrace security as an enabler of innovation, not as a blocker.
Industry: Cybersecurity, Cloud Computing
Company size: 1,000 employees