Send swag and goody bags directly to your event with Reachdesk
If you're ready to get back to mingling with your customers, prospects, and employees at in-person or hybrid events, you're going to love this new Reachdesk feature.
You've asked and we've listened, Reachdesk is now able to ship items from our warehouses straight to your event venue! Reachdesk customers, you no longer need to worry about getting your event swag and goody bags to your venue on time and in tip-top shape. We've got you covered.
We've partnered with the largest expos and convention centers across the US, UK, and Europe* to work out all the details around sending to events hosted in their spaces so that you don't have to worry about them. We've considered best practices on delivery within a strict time window, providing any special paperwork required, and properly addressing each parcel to ensure it goes to the right event or booth.
For Reachdesk customers
Getting gifts and goody bags to your event venue on time can easily make planning an already busy day, even more stressful. We can take that worry off your chest and help you coordinate the process. If you're a Reachdesk customer, preparing awesome swag and gift bags for your next in-person or hybrid event doesn't need to be a nightmare. Start by submitting your event request using this link.
There are a few things to keep in mind to make sure you're set up for success:
✅ Please submit your request 2 weeks before the event - but the more notice, the better! After your request is received a member of our team will reach out to you within 24 business hours.
✅ If the delivery window for your event is less than three days, all shipments will be expedited and sent via 2nd Day Air. This ensures a more accurate delivery date with few chances of delays.
✅ Please, liaise with the host of the event space or event coordinator to ensure they share all the paperwork needed with us. See below for example paperwork!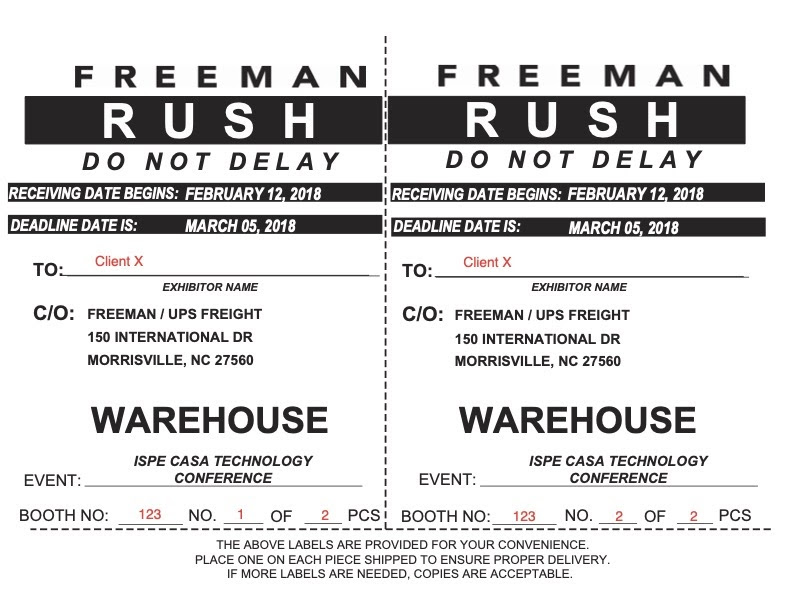 Things to keep in mind:
🎟️ Only merchandise/giveaways can be shipped to events. At the moment we can't ship booths, signage, or other booth branding items. Items will be limited to a weight limit below 1 pallet.
🎟️ Shipping can only occur within the reach of the outbound warehouse, meaning no international shipments. For more information on the list of countries each warehouse can ship to reference this article.
🎟️ Shipping to events is a one-way request. You're probably asking yourself, "what if I have leftover merchandise after an event?". Simple! Create a Ship Notice in the Reachdesk platform and send it back to our warehouse via your favorite courier. Once they arrive the items will go back into your inventory!
🎟️ Please partner with your Project Manager for any ship to event requests. If you don't have a dedicated Project Manager for your company please reach out to your Customer Success Manager.


*At this time we're only able to support event shipping requests in the US, UK, and EU regions we currently ship to.
Iva Daneva
Content Marketing Manager @ Reachdesk