Reachdesk Release Update November 22
We're here again with a look back at the new features and enhancements that were added to Reachdesk in the month of October. This time round we have a major overhaul of the eGifting experience for you and your recipients, a brand new way of using Reachdesk in Salesforce, and a tweak to how integrations are displayed for Reachdesk for People users. Read on to get the lowdown.
🚀 New features
🎁 New eGifting experience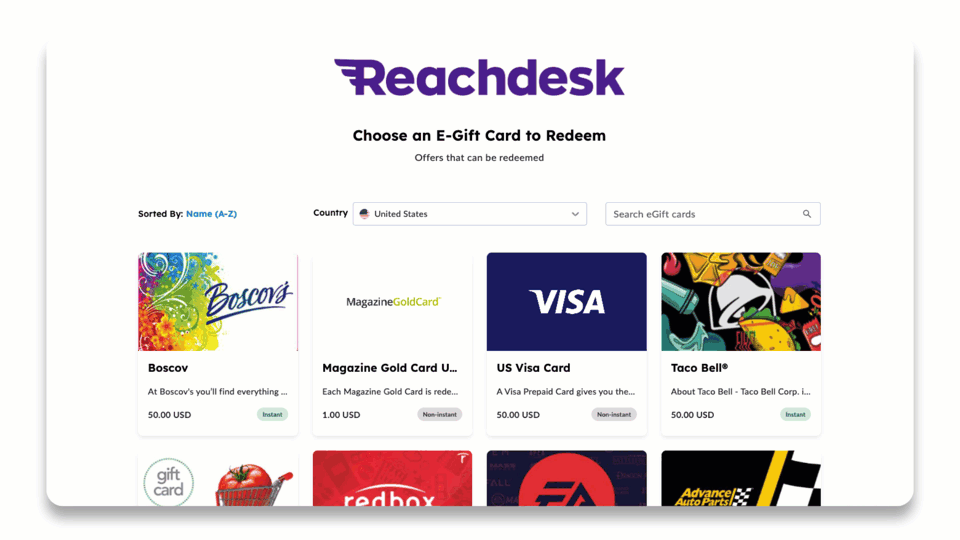 First up, we've made a major upgrade to the eGift experience for senders, admins and recipients alike.
On the admin and campaign manager's end, you can now build one master eGift campaign across multiple currencies, rather than individual campaigns for each country. This means a single campaign can be sent to prospects, clients and employees all over the world with no limit on the number of brands that can be attached to a campaign.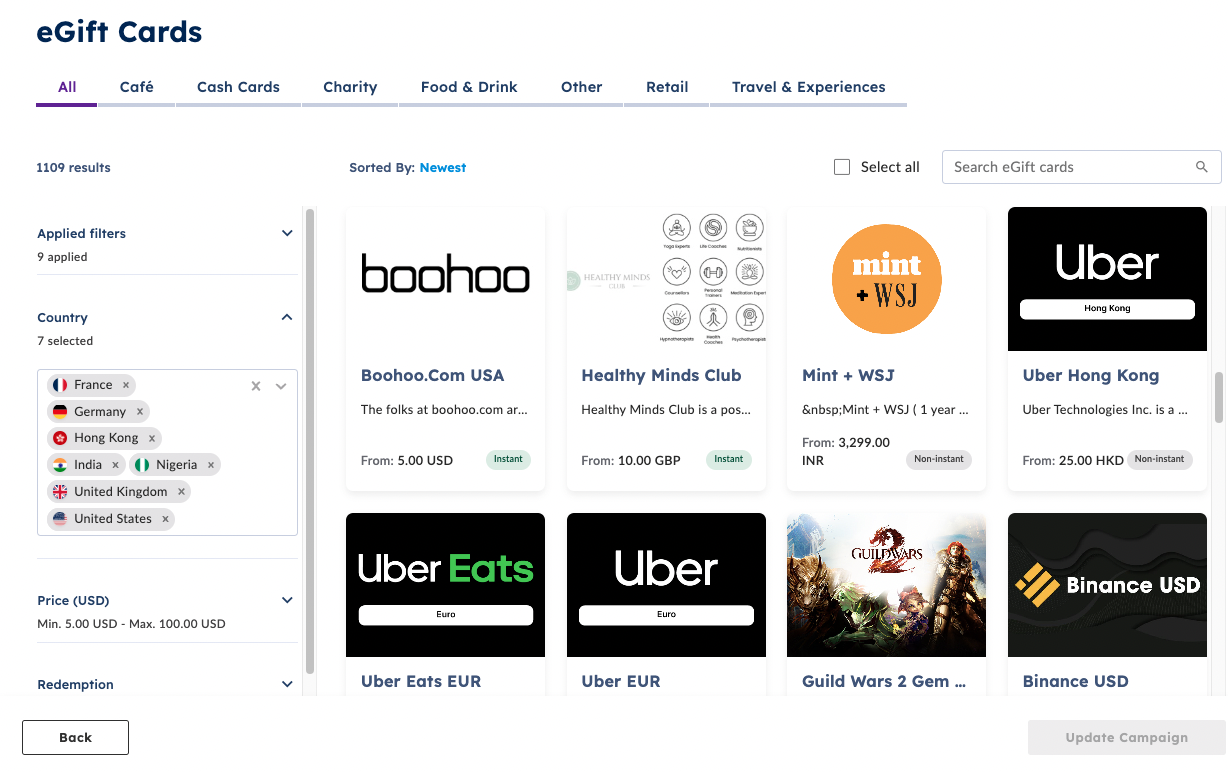 On top of this, the eGift card browsing experience now mirrors the Reachdesk Marketplace, making it a breeze to view and filter our entire eGift catalogue when building campaigns and add eGift brands as you go.

Meanwhile, for recipients, we've completely redesigned the redemption page, providing a true browsing experience with full details for each brand that's on offer, giving a much improved recipient experience and driving increased redemption. The redemption page can also be customised to reflect your branding.
Read the support documentation here.
💜 Reachdesk for Salesforce widget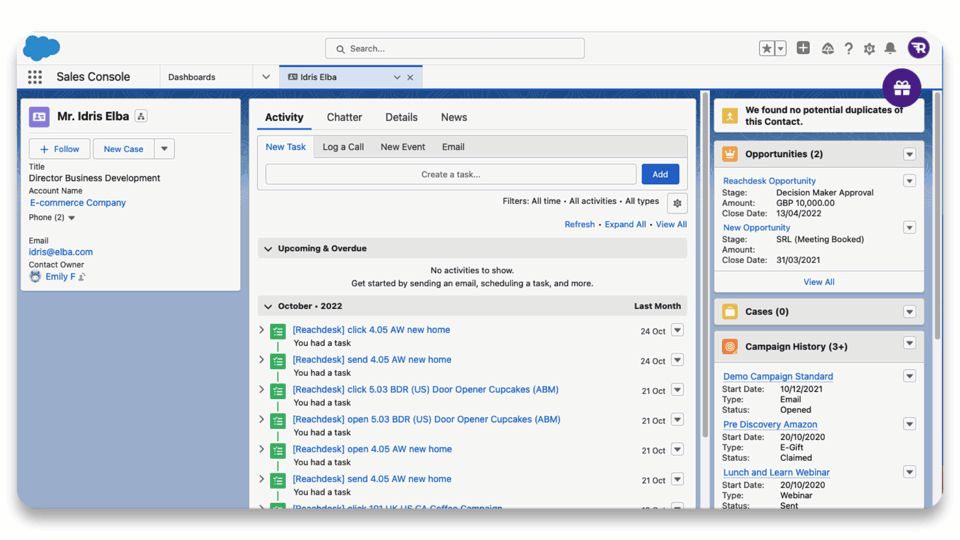 We know how much gifting matters to our clients but equally important is commercial teams spending their time as efficiently as possible. Our brand-new widget for Salesforce makes Reachdesk more visible and accessible for reps that use Salesforce as their primary workspace, offering a quicker, easier and more convenient way of sending, driving greater sales team adoption.

Users can drag and drop the widget anywhere on Salesforce pages, which helps them optimise their workspace and offers a superior user experience. Clicking on the widget initiates the send flow and recipient information is automatically populated with contact details from Salesforce, so senders only need to think about the gift they want to send.
Read the support documentation here.
🛠 Enhancements
Hide GTM integrations on Reachdesk for People instances
We've tidied up the integrations page on Reachdesk for People instances so you can no longer see options to integrate with go-to-market tools such as CRMs and marketing automation platforms.
And that wraps up October! As always, this new functionality comes from a blend of proactive innovation from our incredible tech team and co-innovation with our wonderful clients. Join us again next month for more fabulous features and enhancements to make it even easier to deliver moments that matter to your prospects, clients, partners and employees.
In the meantime, if you have anything you'd love to see in Reachdesk - or you have any questions - please get in touch.
Andy Willetts
Product Marketing Manager @ Reachdesk