Reachdesk Release Update May 23
We're back with another release of awesome features and enhancements to help you generate more pipeline, book more meetings and close more deals. This month we have an update to the feature formerly known as Reachdesk Playbooks, an overhaul to our bulk sending process to help you send at scale even more smoothly, greater controls on compliance, early access to an amazing new integration and a plethora of excellent enhancements. Read on to find out more...
👋. Goodbye Playbooks, Hello Campaign Templates!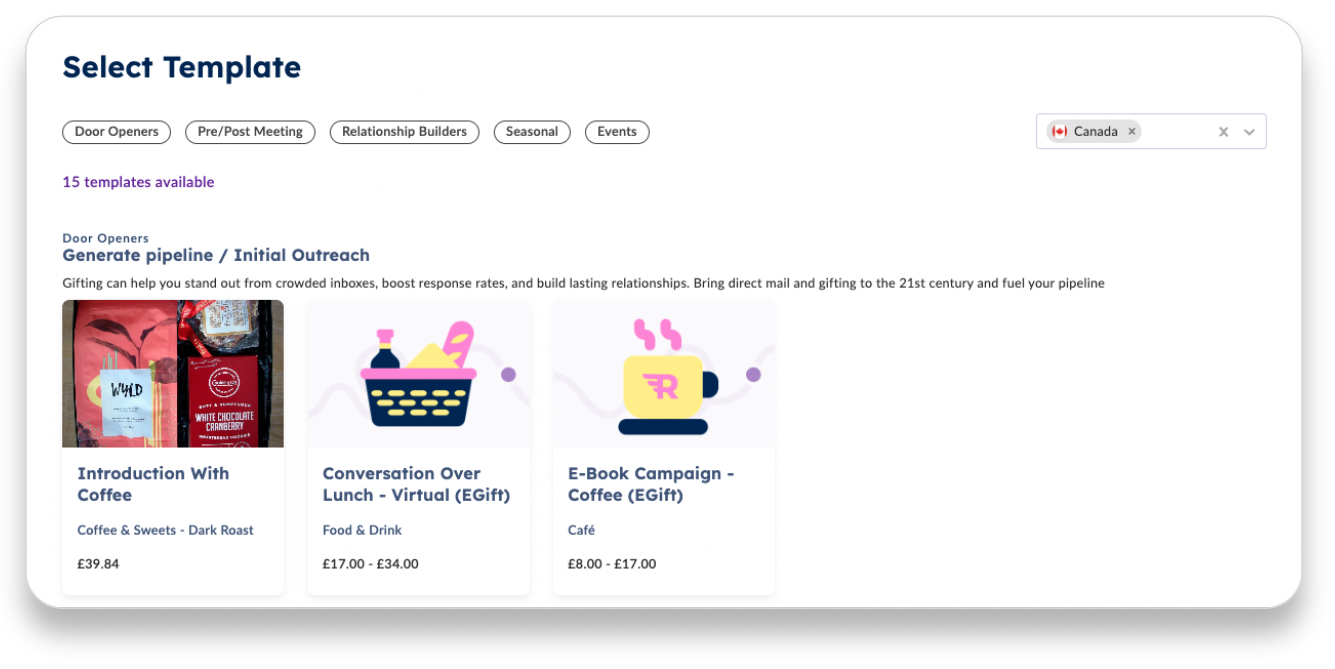 Last year we launched Reachdesk Playbooks - a new feature that gave you inspiration on demand through a wide range of expert-curated campaign templates. In that time many of you have used them to successfully run new campaigns based on the templates.
However, in response to your feedback we've decided to re-name the functionality as Campaign Templates, giving a much clearer explanation of what the feature actually does and making it more consistent with the language you use.


On top of this, we're keeping it fresh by continuing to add lots of new seasonal campaign templates. We recently added templates for Easter, Stress Awareness Month, Earth Day and Cinco de Mayo. And watch out for new templates coming including Global Wellness Day and fresh ideas for key gifting moments across the buyer and customer journey.
📦 New bulk send experience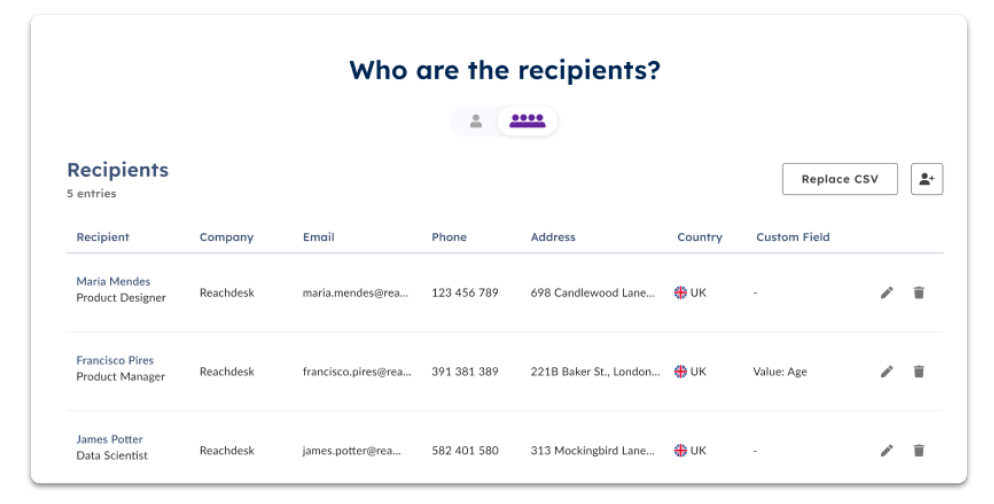 We're bringing you smoother sending at scale with a major overhaul of the bulk sending experience in Reachdesk. This brings huge efficiency saving for admins and campaign managers with in-line error validation and senders' choices. Plus new unlimited number of recipients per bulk send make mass outreach easier than ever before!
✅ Require recipient email and/or company for an item to be sent
To help with your internal compliance requirements, you can now have it set so that the Email and / or Company fields must be populated before a gift can be sent. Please speak to your client success manager if you would like this feature to be switched on.
🌶️ Reachdesk x Chili Piper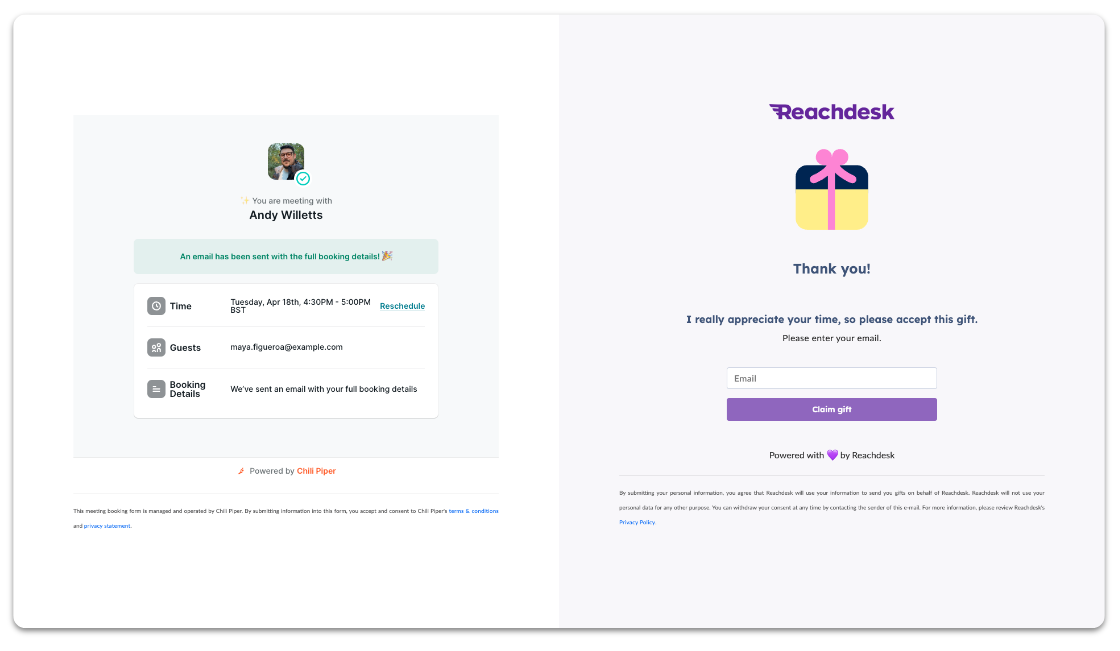 Our Chili Piper integration is now in early access so those of you who signed up to the early access program can start including gifting as part of your meeting scheduling process today! Your client success manager will be in touch with details of how to use the integration. We'll be launching the integration to all Reachdesk clients towards the end of the month so keep your eyes peeled for more news soon!
🛠 Enhancements
Marketplace item delivery times - You can now see the estimated delivery time for marketplace items in the modal pop-up for each item.
User and team wallet deletion - Admins can now delete user and team wallets that are no longer in use making wallet management much easier.
Credit card top-up limit removed - There is now no limit to the amount of credit you can add to your account by credit card transaction
Estimated delivery and check-in time for Merchandise Builder - You can now see the estimated time it will take to produce, ship, deliver and stock in orders from the Merch Builder.
Track send status from a specific Bulk Send - Reachdesk now sends users an automated email when the bulk send is finished processing including a link to the sends tab.
Change Reachdesk for People triggered send creation time - We've changed the daily trigger from being at 11:07am to 8am GMT.
Max Delivery Days Filter - Need to get a gift out fast? You can now filter marketplace items by the maximum number of delivery days.
Search by team name - You can now search by team name on the Teams page. Ideal if you have a large number of teams using Reachdesk.
As always, this new functionality comes from a blend of proactive innovation from our incredible tech team and co-innovation with our wonderful clients. Join us again next time for more fabulous features and enhancements to make it even easier to deliver moments that matter to your prospects, clients, partners and employees.
In the meantime, if you have anything you'd love to see in Reachdesk - or you have any questions - please get in touch.
Andy Willetts
Product Marketing Manager @ Reachdesk