How to get started with ABM - strategies & actionable tactics
What is ABM and how to get started

ABM - Account Based Marketing - is nothing new nor groundbreaking. Historically, it has been a discipline reserved for the largest businesses that sell large enterprise deals in the millions of dollars. It has become more accessible as the tech landscape has evolved. Now, it's more of a targeting strategy and way of focusing your marketing efforts on the potential customers that are most likely to buy from you.
The challenge we currently face is that the B2B marketing landscape changes and develops at an almost ridiculous pace. It's not the idea that's new, it's the modern execution.
In a nutshell, ABM is nothing more than targeting companies with relevant and personalized marketing (and sales efforts for that matter), that are the best fit for your solution or services. Think of each account as being a marketing in its own right.
Following technological advancements, and as it gets easier to create new, powerful software, the amount of time & effort that goes into this new framework will only grow. There are no official courses on the topic. It isn't taught at college or school. .
The best way to learn and stay up to speed is reading, listening and practicing - there is a treasure trove of blogs, podcasts and of course youtube channels you can learn from. And a lot of vendors offer (free) trials.
While this heralds exciting times for some, many can feel overwhelmed with all the options, strategies & tools at an ABM marketer's disposal.
At the time of writing, according to chiefmartech.com there are 8,000 martech solutions to choose from! You can see that we've come a long way (from 947 solutions in 2014).
The goal is to make you see the bigger picture. Ensure Sales and Marketing alignment is achieved. Adopt a methodical, data-driven approach to plan your campaigns. Enable clear measurement of what works, what works better & what doesn't work at all - without analysis paralysis or enterprise-grade BI tools & teams.
For many getting started with ABM can feel daunting. ABM is more like a marathon or a long journey. And the journey of a thousand miles starts with a single step. Think of it more like an adventure.
‍
Why now?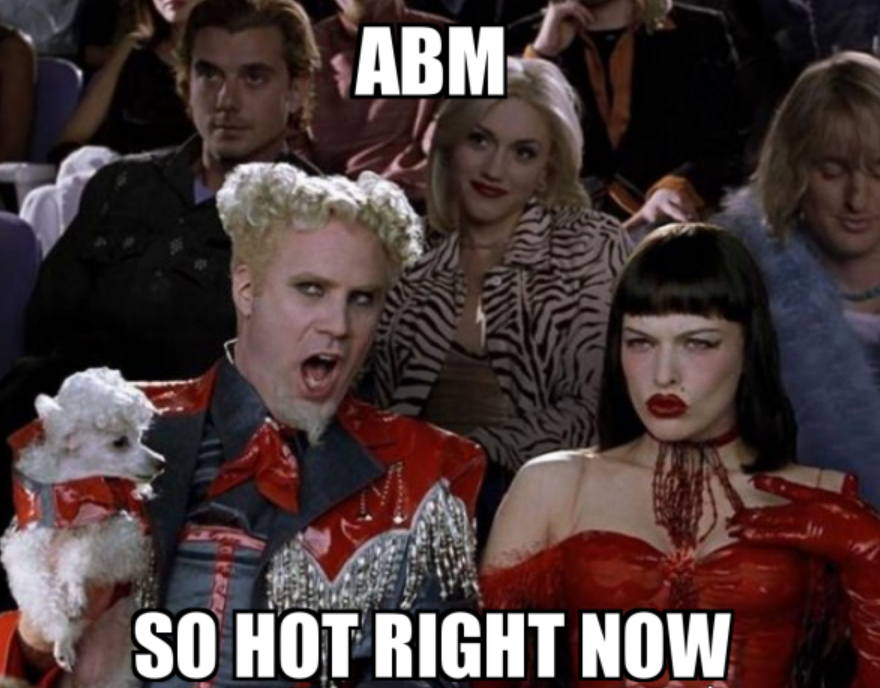 The global disruptions have hit marketing and sales teams hard. With every penny being spent now under the spotlight, it's little wonder that Account Based Marketing has become the buzzword across the industry.
Focusing on high quality marketing gives you a higher chance of survival and will allow you to thrive once any crisis or downturn ends. As a highly targeted, measurable approach, ABM programs have been shown to result in significant improvements in pipeline growth.
ABM programs are driven by data and insight rather than a finger in the air approach.
So - let's get started. Brace yourself for a ton of 3 letter acronyms...
Defining your Target Addressable Market (TAM) via an Ideal Customer Profile (ICP)


This is your bread and butter. Which Companies are the best fit for your offering?

The best ABM programs start with a sharp focus on creating a refined ICP. Defining your ICP will shape the very nature of your business and ABM programme. Don't just mine data. Speak to your Customer Success and Sales teams. Why did customers buy? What are the trends? The most successful companies always have a well-defined ICP at their heart. Make sure you share it with your teams. Post it on the walls, speak about it in training sessions and onboarding, print it onto a t-shirt and have the founders wearing them around… ok maybe not that far but once you're all on the same page you'll find that you're well on your way to getting started as ABM superstars! More importantly, keep it updated and refresh it regularly.
We're showing you how to build that out in our detailed blog about building your ICP here.
Building your Target Account List (TAL)
Now that you have your ICP dialed in...where do the accounts come from? Notice we don't talk about leads. The "A" in ABM is a real clue here. As you can probably imagine, with - according to the martech landscape - ~1.3k data vendors to choose from, this can be tricky. And maybe you don't even need to buy that data at all.
What you DO need to do to be successful is summed up in this detailed rundown.
In a nutshell, there are numerous ways where you can find your Target Accounts:
Account Intelligence. There are numerous vendors that can help with account intelligence. All the hard work you did on your ICP is about to pay off Key it all in to the shiny new platform you invested in and see what it spits out. It's not an exact science and will need validation.
Professional Social Networks. Specifically, LinkedIn (and in the German speaking territories Xing to some extent). They hold all of their data first hand! Use search functions to refine your TAL and start pulling out the accounts and contacts.
Job ads. Depending on your product offering, you can see demand from accounts by screening the roles they're hiring for. An example: job ads for sales reps? You probably need an IVR system to help keep things efficient!
Screen the competitors: their clients could be ...your clients. Especially the ones not happy with the services rendered. Visible on pages like G2 & Capterra. This can be manual but also rewarding for so many reasons.

After you're through with this crucial exercise, you're probably looking at your first target account list and feeling pretty good.
But ABM doesn't stop there - you just got started.
Who to talk to?Building your personas


(a.k.a. Decision Maker Unit (DMU) / Buying Committee / Buying Center)
Who does your product cater to? Who's problems does it solve? We're back to a rather basic marketing remit. With ABM, this persona only gets you started.
You will need to look at much more than just the "end users" of your products and/or services. It's in the headline - you will need to look at the entire Buying Committee - a group of stakeholder across an entire account that will get involved before anybody is buying (can even buy).
The obvious one: (Contact Intelligence) data vendors.
Social Media: a bit less so than for accounts - while you can connect and message easily enough on the likes of LinkedIn nowadays, you will have a hard time getting through without email, phone and address data.
Front Desk… the dreaded gate keepers can, if you're a savvy business developer anyway, be friends - but mostly they keep their gate :)
'Champion', 'Key Influencer', 'Budget Holder', 'Decision Maker' are just a few of the key personas used across marketing departments - find out all details in the post here!
‍
Goals
The one thing I'm sure we've all been guilty of is spending too long on the planning stage and reworking it hoping that the confidence to execute will come. That's the beauty of ABM. The loop is always there. The plans allow for you to have actions set out so that when executed you will gain insights into how to refine your strategy as you go.
‍When it comes to defining what plan of action to take, let your goals direct you. Understanding what the success of your ABM program will actually look like will be your north star. The best guiding principle is revenue - the ultimate goal. Right?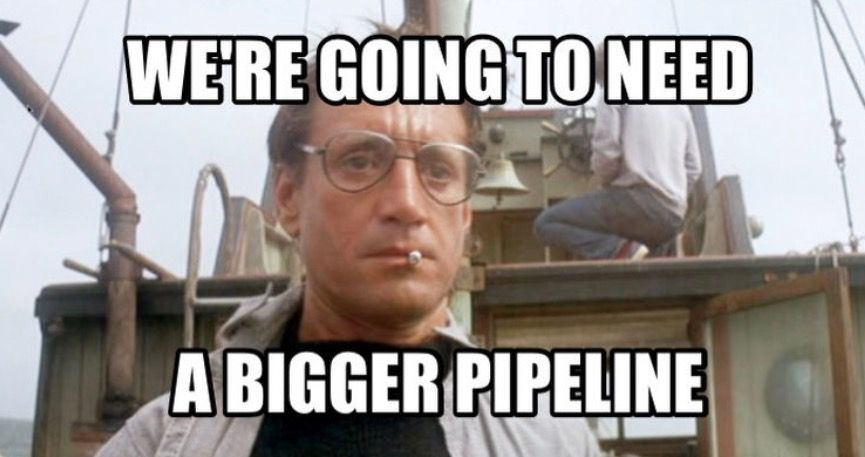 At the same time, you should be thinking about the following KPIs:
Increase pipeline & pre-sales pipeline
increasing deal size
boosting deal velocity
enhancing close rates &
expanding the size & value of your existing customer base.
We're answering the more detailed questions you will eventually ask yourself when setting out your plan of attack in this blog post.
‍
Tactics
‍
There are a plethora of channels that can be used to reach your target accounts, such as ABM ads, CRM remarketing, LinkedIn advertising, social selling (LinkedIn Sales Navigator), structured sales development outreach, and, of course, direct mail & gifting.
When looking to get started, you definitely want a "bias towards execution" as it's sometimes referred to as. You could plan almost endlessly, make lists perfectly unending - but it won't get you started. You need to fail fast. Learnings are the best way to grow. There is no book on this ...yet.

You also want to automate as much as possible. Sounds a bit counter-intuitive in a world of hyper personalization where staying relevant is a key success factor, but bear with us.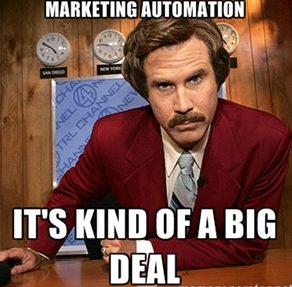 ‍
Because if it's not automated, it won't scale. You can't just keep hiring people. Well.. maybe you can, but you'll need serious funding :)
Here's a better approach - the machines are here to lend a hand. It will free up humans to do what REALLY matter: identifying the challenges & pain points of your prospects. And it's that knowledge that then empowers all teams to stay relevant in today's fast-paced tech world.
As an example, to fuel your tactics, you will need great, industry-relevant content. Tailored to lifecycle/funnel stages you will need to define. There are formats aplenty to choose from: eBooks, Whitepapers, Webinars, Client Success stories, Infographics, How-to guides, (Self-Service) Assessments, Graders & Surveys and giveaways/swag. Essential in powering your channels, you need to have something to say after all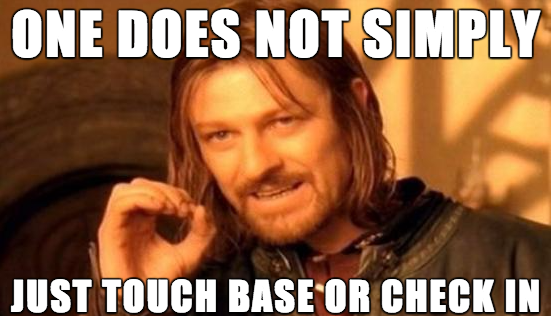 A rundown of all possibilities in today's exciting martech world, how & where they fit into your goals and actionable advice on actually executing them can be found in our blog on "ABM Marketing & Sales strategies & tactics" & its follow-up one on tier 1 & 2 tactics.
‍
‍
The ABM Team
‍
This is not a single job. Obviously. But it's not a classic department either - so is it a function/part of Marketing? Of Sales? ..both? What about Customer Success?
Tough questions, and there's a ton of (even scientific) answers out there. Fact is: the entire approach is too new (coined in 2003) to be fully unraveled (even by academics) yet, it continues to grow and evolve. The best way to go at it is based on the experiences of peers.

It being new and constantly developing doesn't mean it's complicated though. Obviously every company will have a unique situation, unique challenges and needs. A detailed run-down of the key players can be found in our blog "key roles in an ABM team" right here. And very experienced peers share their insights in a video too.
Suffice to say, it's no longer "just" a marketing thing, there are more words there now - "account based". And those require additional and, for some roles, even slightly different skill sets than traditional marketing.
‍
What & how to measure
‍
Simple answer: ROI, that's (Return - Cost) / Cost. Gives you a percentage, the higher, the better. Easy, right? Maybe in Finance ¯\_(ツ)_/¯ (nah, we're not serious of course).
In B2B and marketing, that calculation is the last 1% of a carefully laid out measurement across numerous systems & touchpoints, so quite far from trivial.
You can imagine where the challenge really lies - attribution. It's easy enough to count clicks and see their cost, check email open, click & reply rates. Page visits & conversions. Webinar & Trade Show signup and attendance. Direct Mail investments.
But the big picture however is another story. Good for scientific papers.
How valuable is every touch? From which persona playing what role in a final Deal? Let alone setting up the systems to properly track everything and making it actionable.
More blogs to come!
In addition to Revenue, there are 2 more key concepts where you need to understand performance: Relationships & Reputation. We'll go into more detail in this blog post including a video.
Book recommendation: 2018's "Measure what Matters" is a favorite among marketers and sales professionals nowadays!
Alex Olley
Co-Founder & Chief Commercial Officer @ Reachdesk