How to create memorable virtual experiences
The popularity of virtual events has exploded over the last 18 months. So, it's hardly surprising that the worth of the virtual events industry is expected to
exceed $400 billion by 2027
.
And why shouldn't it? Virtual events present a unique opportunity for marketers to reach more attendees, generate greater ROI possibilities and increase the ease of follow-ups after an event.
But, despite the growth in popularity of virtual events like online conferences and summits, there's still opportunities for them to be more creative and engaging for customers, employees, and prospects. Zoom fatigue is real, after all.

Enter, virtual experiences.
So, how can investing in virtual and hybrid experiences benefit your strategy, and why is it something you should consider trying out?
‍
What are virtual experiences?

Virtual experiences are specialized events that are held online. They're useful tools for marketers looking to attract and delight prospects, as well as HR teams looking to boost employee engagement. Think cocktail-making over Zoom, or an interactive dance class.

With a lot of work still being done from home and remote work becoming the norm, it's only right that virtual experiences are now taking center stage. And virtual experiences have come leaps and bounds from anything we knew before. Now, a virtual experience can be an engaging and interesting opportunity that brings together people from all parts of the planet.
‍
Are virtual experiences difficult to organize?

The two top misconceptions when it comes to experiential marketing are that it's expensive and time-consuming. The thing is, neither of those things needs to be true.

Experiential marketing requires some insight and care, but not the whole company bank account. Bolster your existing offerings, and don't be afraid to do something that isn't necessarily a direct correlation with your product or service.

If you don't have the time or budget for going all out and running a virtual summit, why not try something less intensive, like providing virtual cocktail tasting or virtual cooking lessons for your top accounts.

Treating people to enjoyable moments is sometimes all that matters.
‍‍
How do you create memorable virtual marketing experiences? ‍
The secret ingredient to successful virtual marketing experiences is to keep it simple. There's no need to overthink it.

Experiences can be fun and silly - after all, they're a chance to bond and get to know each other. We're instinctively more trusting of people we know and trust is the most important factor in any business relationship, so virtual experiences can help lay the groundwork.

Alternatively, if it feels organic to link it directly to your product or service then do. Keeping it natural and authentic will demonstrate a willingness to treat people as people, and create lasting impressions. In turn, those evolve into long-lasting relationships.
When organizing your virtual experience, remember to:
‍
Build up the hype
‍Ahead of a virtual experience, build up the hype by sending out teaser gifts that hint at what's to come. If you're organizing a virtual cocktail-making session, sending a personalized glass to each person involved piques curiosity but doesn't give too much away.

By timing it right, perhaps two weeks before your virtual experience, you can ensure that the event is at the forefront of attendees' minds and reduce dropout.
‍
Deliver a memorable experience
‍Delivering a really memorable experience requires a virtual event that isn't all talk. To remain engaged and interested, people need to be talking, moving, and contributing. Lectures are for university!
‍
The moment has arrived and it's time to kick back and enjoy the experience. Various kits have been sent to all participants in time for the event, and now it's time to unpack and put the goods to use. No sitting being talked at (regardless of how interesting, it's never great), instead ensure that your attendees become participants.
‍
Follow-up on time
‍Following the event, a great way to keep the conversation going after the experience is to give a gift that ties into the experience. Sending a cookbook for more inspiration after a virtual pasta-making class, for example, is a great way to build on the excitement of the event and further develop the relationship. Or, after a cocktail-making class, you could send everyone who attended some cocktail essentials such as dried orange slices, Angostura bitters, and ice tongs, so they can continue mastering their mixology skills.
‍
‍
5 virtual experiential marketing campaigns to take inspiration from
There are endless possibilities to pull off an engaging virtual experiential event. Here are some examples of virtual experiential campaigns to inspire your brand:


‍Refinery29's 29 Rooms is an immersive hybrid event that encourages attendees to jump into a "multi-sensory playground" of branded and themed 'rooms'. Each room has a different purpose, with attendees experiencing anything from 'getting in touch with your inner child' in one room to losing your inhibitions and having a dance party in another. Attendees can tune into a 3D tour of the experience, or show up and live through it in person.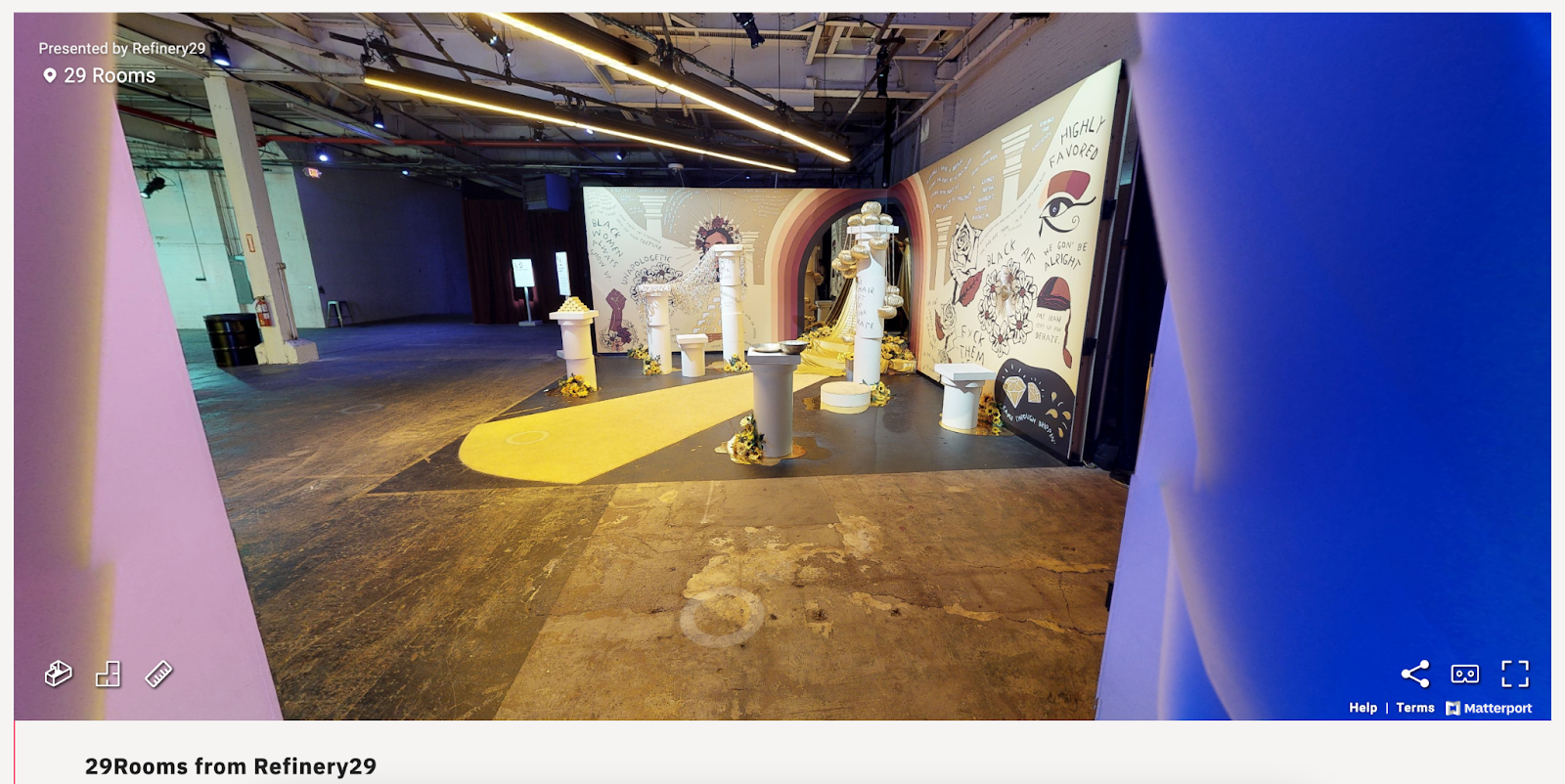 ‍
Key Takeaway
Making your event hybrid will attract more attendees and create more buzz.
‍Salesloft frequently holds virtual summits for customers and prospects to discuss all things Sales. At their September 2021 event, they had Guest speakers from the likes of Forrester and Sprinklr, and then shared the pillar content on their website.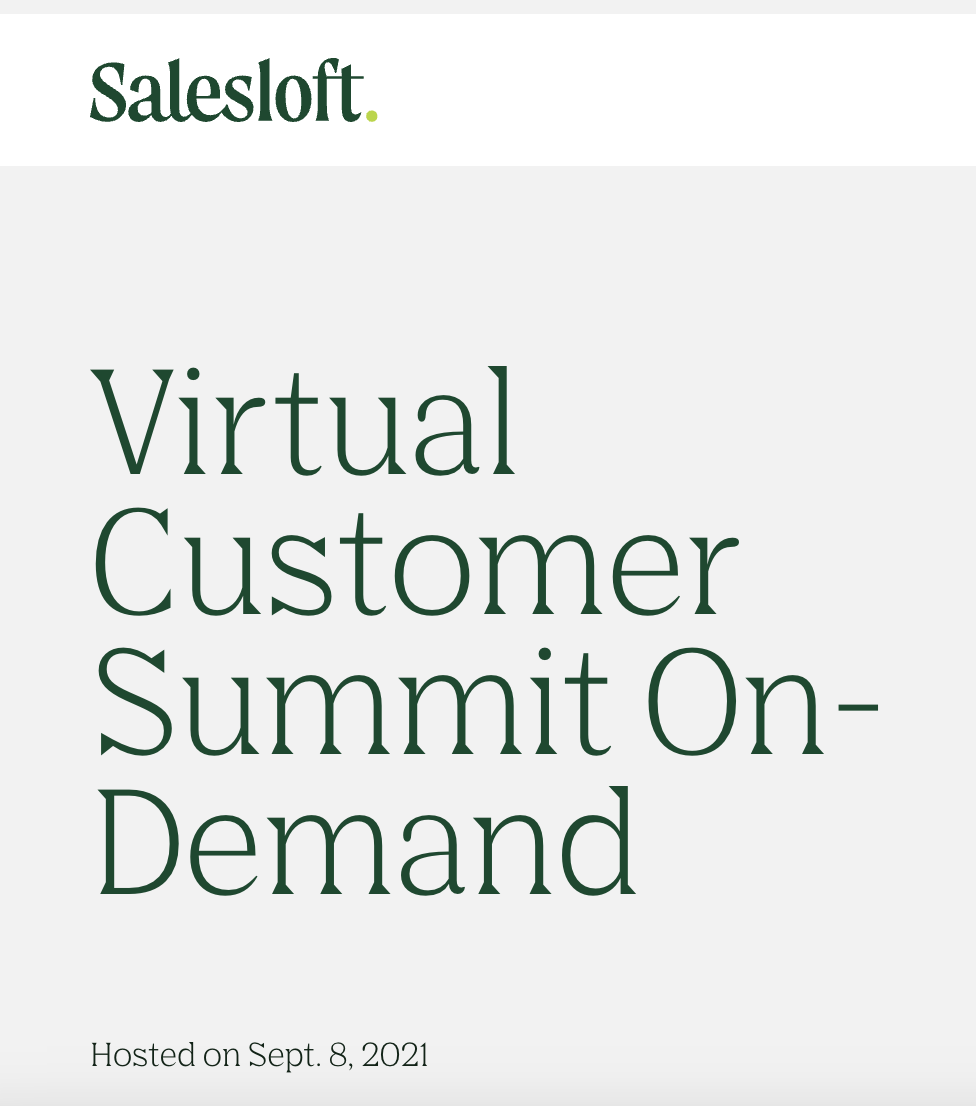 Key Takeaway‍
Securing the best and most relevant speakers that you can for your event is so important - they're the ones who will carry it.
‍
During the height of the pandemic in 2020, Epic games, the owners of fantasy game Fortnite, hosted a virtual in-game concert over Fortnite. DJ Marshmellow performed and over 10 million people attended the event.
‍
‍
Key Takeaway
Matching the type of virtual experience that you run to your target demographic's interests should be an overarching goal.
‍
‍Project management software platform Notion, runs a Youtube series called 'Notion at Work' dedicated to providing advice to customers and leads. The series has a live format and offers viewers the opportunity for audience participation.

Key Takeaway

Being there to listen and respond to your attendees is vital. Engagement is the pinnacle of an experiential event.
‍
Since last year, Quintessa Winery has been hosting their very own Virtual Estate Experience, which is a virtual tour of their vineyard in Napa Valley, California. The experience comes complete with at-home tasting kits and takes place on Zoom.

‍
Key Takeaway

Virtual experiences don't have to be less exciting or luxurious than the real thing - providing customers, employees, and prospects with everything they need to enjoy the event at home is all that's needed.
Tallulah Grace
Marketing Associate @ Reachdesk