Gifting in customer success: a piece of cake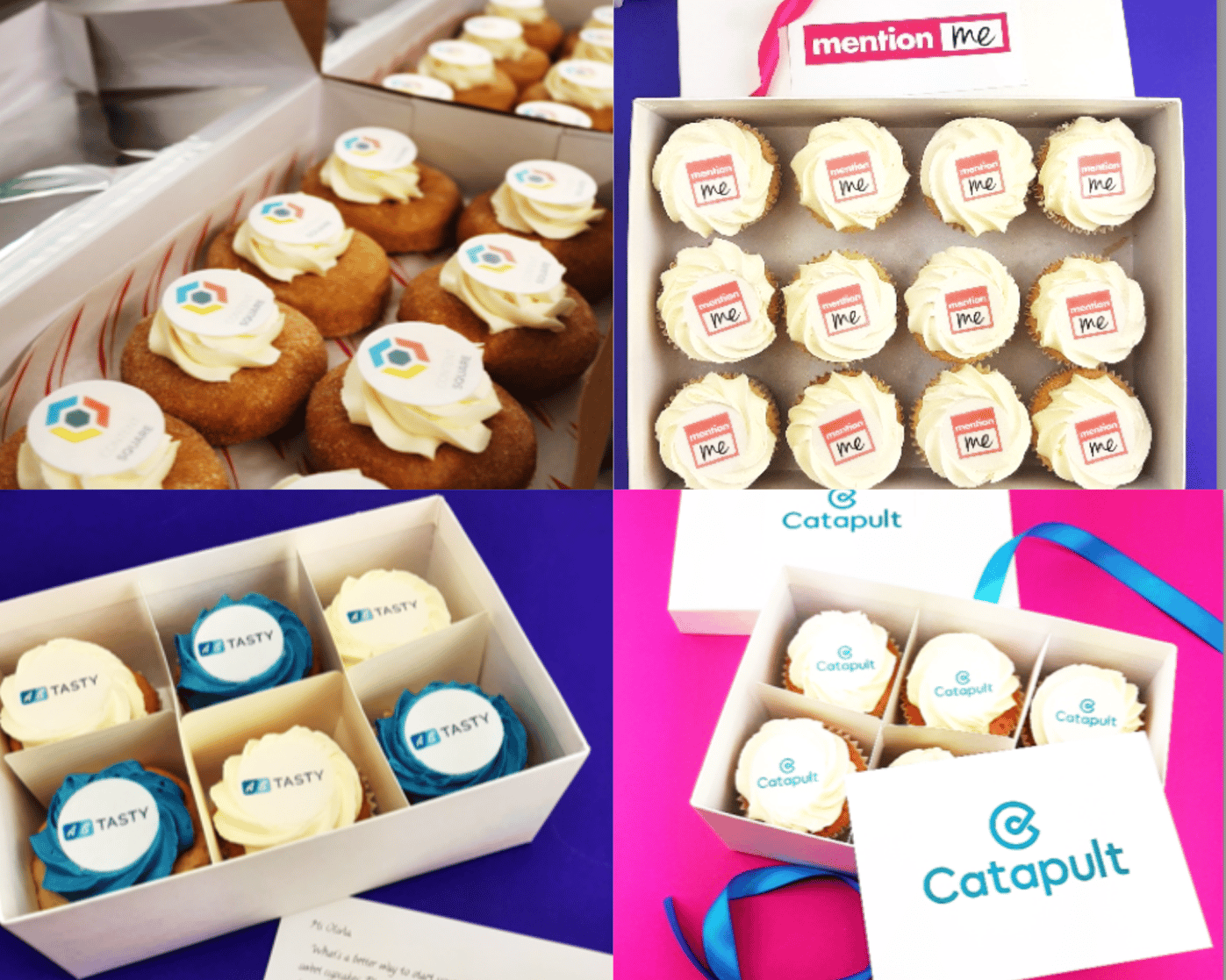 Ah yes. That time of year is fast approaching when everyone but your CFO says...
"Go on, treat yourself. It's Christmas".
Being a Customer Success Manager for a corporate gifting SaaS platform means I spend my day's campaign planning. From seasonal occasions like Thanksgiving and Christmas to supporting top of funnel activities.
But what about current clients? Those that have already invested in you.
Gifting is a vital step in any Customer Success playbook. Apart from making you feel warm and fuzzy inside, it's the best way to tell your client's you're thinking of them in a non-creepy way.
Want to know the top 4 moments in CS to get your gift on? Course you do...
‍
Moment one: onboarding
If you're not sending gifts to welcome new accounts onboard, then up your game. This is your chance to get them super pumped to be working with you and to say thanks for signing up.
In most cases, the onboarding gift will need to come from Customer Success and Sales. Your Sales team have been talking with this account for 2, maybe 3 months. They'll know what they like more than you. Team up, think of a banging idea and send together.
Remember to tier your accounts. Your CFO is never going to sign off on a £150/$200 present to all clients. Split them into subscription tiers and adjust budget depending on their spend or potential spend.
The Reachdesk way: Use Marketplace items like personalised champagne bottles for top tier clients. Send brownies in a logo-ed box for the team to share for lower-tiered clients. Items that can be passed around are the way forward. Everyone in the office will become aware of who you are… which could maybe kick start an early upsell.
‍
Moment two: ad hoc events
Nothing says I'm watching you like a chocolate bouquet landing on your client's desk for their birthday. Reacting to these key moments make a difference in account happiness. Promotions, new baby, birthdays, weddings, whatever the occasion, celebrate with your client.
The Reachdesk way: These moments are often spur of the moment so time is essential. If you find out your client got promoted today, you don't want a congrats gift landing in two weeks time. That makes you look silly. Marketplace gifts like a baby grow hampers for expecting mums, or chocolate bouquets for birthday fun time is a sure-fire way to make your client feel extra special.
‍
Moment three: power users
Look after these guys. They're your advocates. Your go-to for testimonials and case studies. If you're using a Customer Success platform like ChurnZero or Strikedeck, then you can work out who your power users are from activity-based segments. It's great to have tiered power user awards e.g. Bronze, Silver, Gold, with better prizes as you progress.
‍The Reachdesk way: Start small with an e-gift card for an Uber or Uber Eats. Then get creative and build out a coffee bundle to help users stay 'powered up' containing a branded Keep Cup and physical Starbucks card. To top off your power user campaign, go big with a bottle of champagne, personalised prosecco glass, and fancy chocolates.
‍
Moment four: the up/cross-sell
Gifting works uber well when trying to expand after the land. If you have good relationships with one office, then get an internal referral for other locations or teams that may be interested. This means you're looking at 2 sends; one to say thanks, and one to say hello.
The Reachdesk way: The response we've had from thank you flowers has been awesome. Referees are never expecting anything in return and are always delighted to be rewarded for their help. This also encourages them to keep passing on new contacts as well.
When sending to what essentially is a new prospect in a referral situation, then getting your brand seen is vital. Cupcakes that can be shared around the office with your logo on and a gift note referencing who you were recommended by, will make sure they take your call when you ring.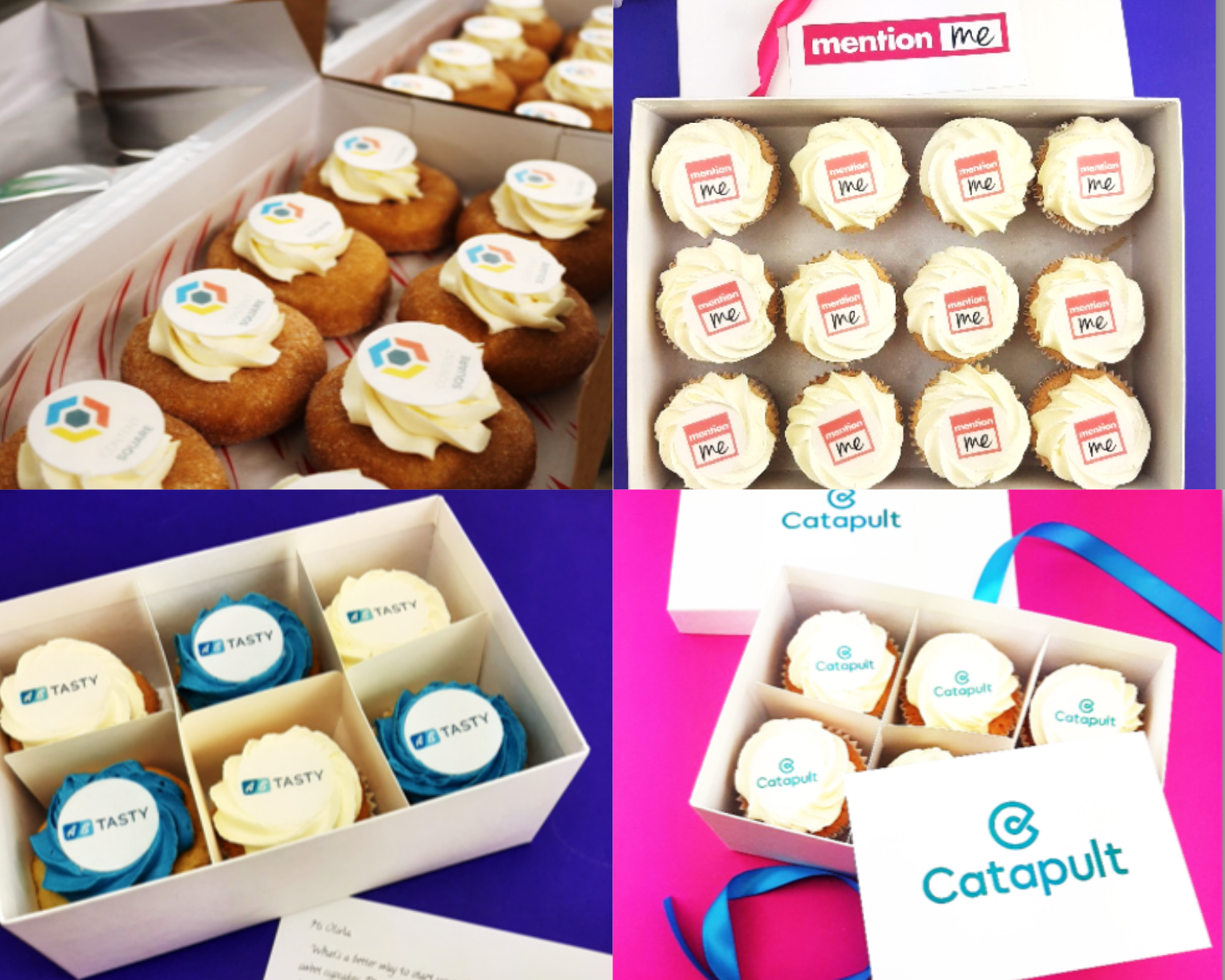 ‍
Use case five: seasonal/events
Who doesn't love a seasonal campaign? Capitalise on these opportunities. Reachdesk had huge success this year with a Halloween campaign which reopened conversations that had fizzled out. Forward planning is essential. No point deciding on December 24th you want to send out 200 gifts. It ain't gunna happen. Not even Reachdesk can save you by this point.
The Reachdesk way: Our Christmas Marketplace items rule. No soucing. No stress. Out of the box ideas that will have your clients crying with pure joy. From Crimbo biscuits to Santa Pants wine, we've got you covered.
And alas. We've come to the end of this gripping blog post. If you want to chat about all things Customer Success, gifting, or Harry Potter kittens gifs, then book a call here.
Until next time, peace out ✌️
Jenny Lithgow
Customer Success Manager @ Reachdesk