6 ways to bring the heat to cold calling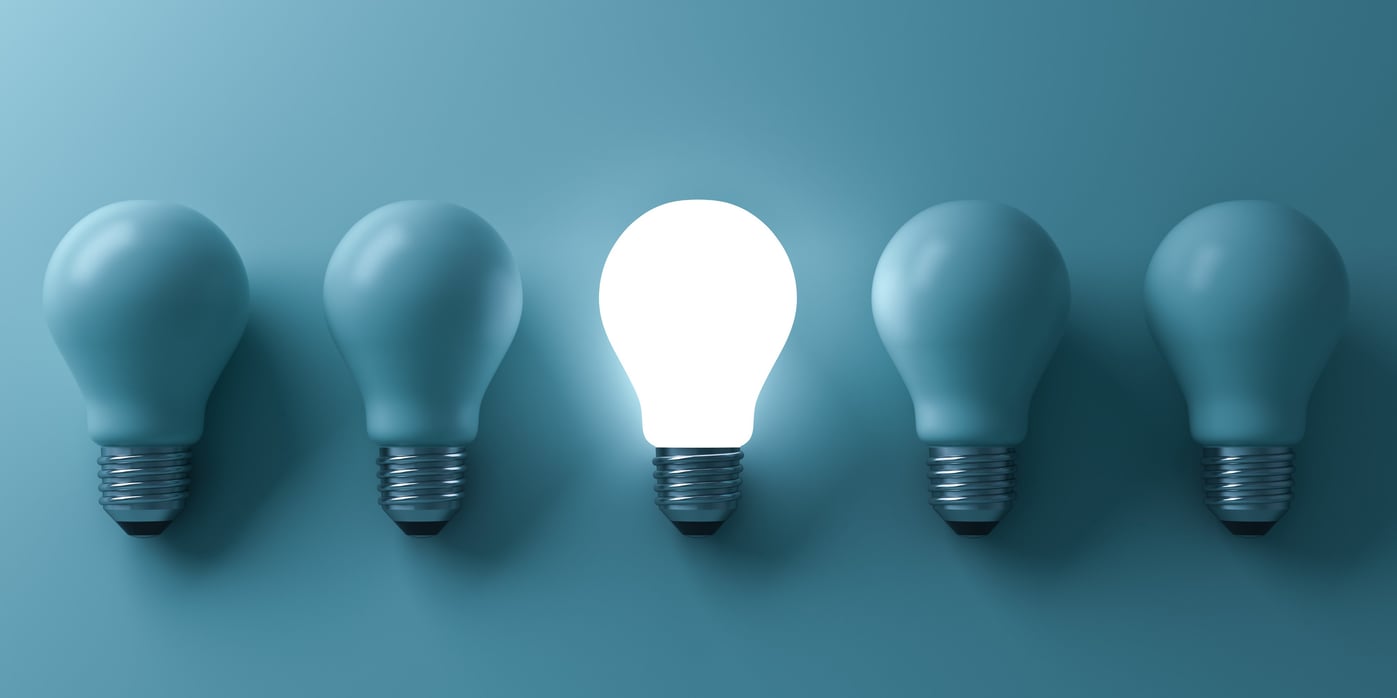 It's no secret that having 100 calls to make in your mum's spare bedroom lacks the Jordan Belfort-esque hunger that your office overlooking the city brings.
In the 2020 move to the virtual world, decision makers are inundated with calls, emails, webinars and internal calls late into the evening, meaning it's harder to stand out against the digital noise.
'Is now a bad time,?' Yes, it almost always is.
So, here are some creative ideas on how BDRs can leverage eGifting to elevate your calling mindset, strategy and results!
‍
1. Team power hours & incentives
Logon to a shared zoom link with your team to start a virtual 'Power Hour.' This is one of the most helpful ways to maintain team spirit, celebrate success and develop together.
Coming prepared with a list of engaged prospects and focusing solely on the task of booking meetings will bring your hunter mindset.
For BDR Team Leads being challenged with the task of motivating a team remotely - incentivise them! Low value, high impact gifts are a fantastic way to encourage healthy competition and success.
Most meetings booked? Dinner voucher. Most calls made? Box of brownies. Motivated team? YES!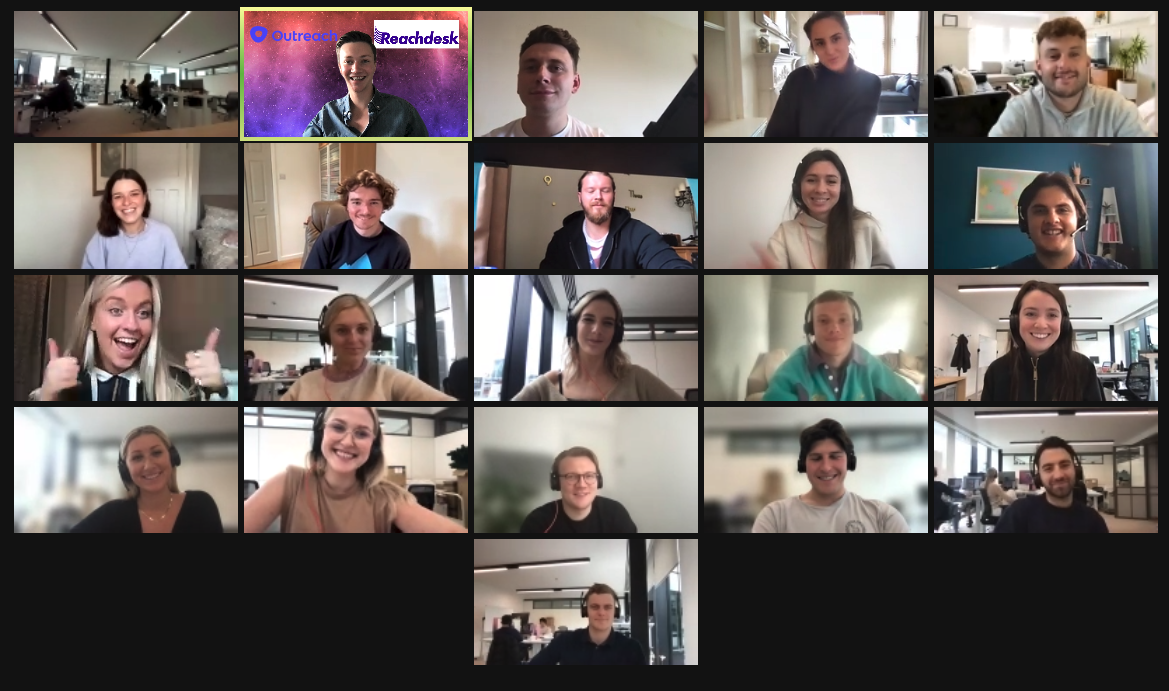 ‍
2. Objections into opportunities
'I have 30 seconds,' I'm going into a meeting,' 'I'm on a webinar,' 'my 3 children, dog and the building work have interrupted my home office!'
Sounds familiar?
As BDRs, these reasons to get you off the phone can seem like the end of conversation. However, use these nuggets of information to differentiate yourself in their inbox and turn the objection into an opportunity to stand out!
‍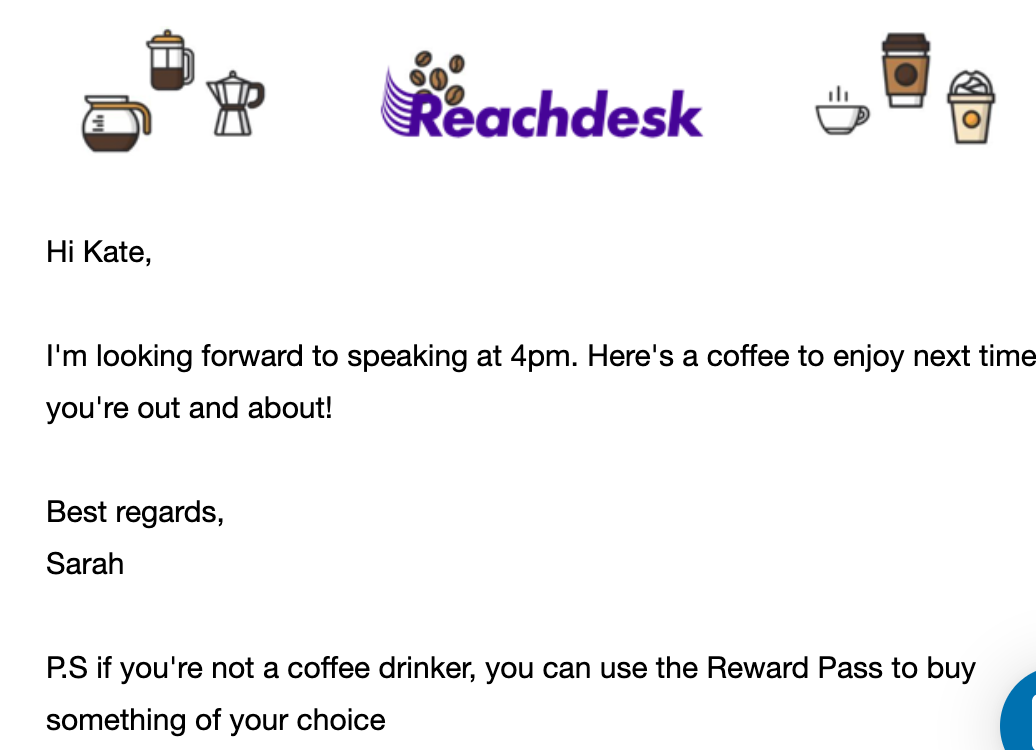 The law of reciprocity is real - from our team's experience, this person will give you your 5 minutes!
3. The webinar experience
Gone are the days that keynote speakers are being flown out and put up in a 5-star hotel. Webinars have gone up by 3000%, and online fatigue has been one of the most common challenges of the last year.
Through virtual cookie making, cheese and wine tasting and gin sampling, Reachdesk partners have been creating amazing online experiences and bringing back the human engagement part of marketing that we all miss so much!
Adding a voucher to your pre-webinar strategy can increase attendance by 76%, giving you more opportunities to follow up. So, bring a smile to your prospects face when speaking at, attending or hosting a webinar.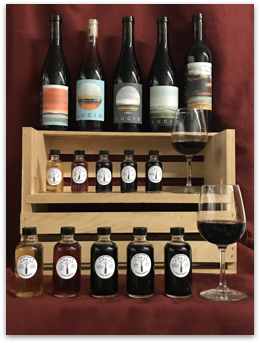 Follow up promptly the next day based on their click or claiming of the voucher.
In a world of 'how was the webinar?' cold callers, be the stand out conversation that brings a human element to your outreach: 'What did you order for lunch?'
‍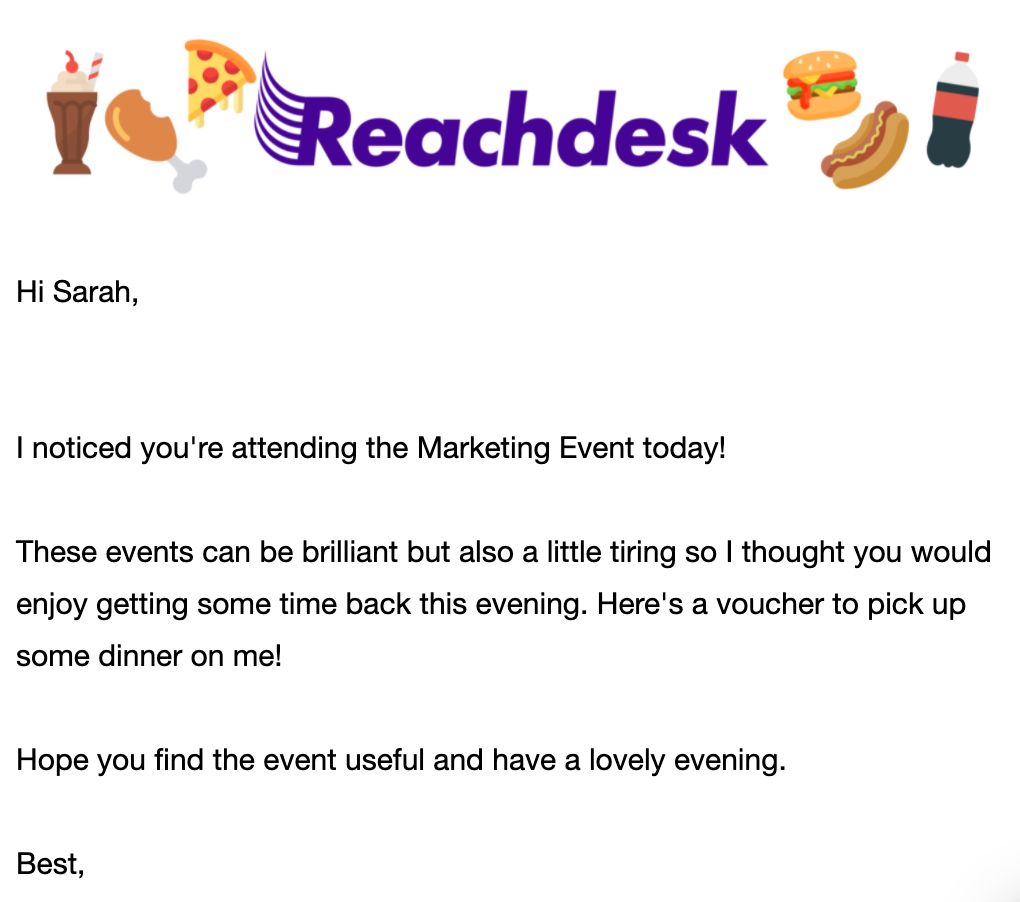 4. The lunch & learn
Everybody loves lunch. Not everybody wants to spend an hour of their time watching a demonstration.
With the rise of oversaturated channels, we have lost the ability to take our prospects out for coffee, lunches and face-to-face business meetings.
Positioning your demos as 'Lunch & Learn' sessions is a hugely beneficial way to recreate a networking moment and increase demo attendance and conversions for you and your team.
'While I can't take you for lunch, enjoy a virtual one on me while we share ideas!'
‍
5. Supporting content drops
You've made it to the end of a call, you dodged the objections, pitched to perfection and you've asked for some time.
'Send me some more information.' *tumbleweed*
Whether this is an excuse or a reality, a fantastic way to add to your content drop is by sending a landing page. In a world of indistinguishable follow ups, being able to send a landing page will be a memorable way to surprise and delight your prospect - even at home!
This could look like:
Brownies to celebrate their product launch
Cupcakes to celebrate the new role
Bottle of gin to celebrate the IPO
Champagne for their promotion
Once your gift arrives, your follow-up call is infinitely warmer as you speak about the gift they received, followed by a more fruitful conversation about the content you sent.
‍
6. Rejection
No I'm not talking about your ex. The type of rejection that hurts the most, from a prospect you were SO sure on.
And it's not a no. It's so much worse than a no... 'Are you stalking me?' 'Don't you know when to stop?' 'Are you the one that keeps ringing?'
Sometimes these conversations seem like a dead end, but it's always worth trying to warm the conversation, apologise and appeal to your prospect's empathy.
Were they on annual leave with their family? Send a voucher for a local restaurant they are near
Did they say they were too busy? Try a personalized Amazon gift voucher relevant to their hobbies to put a smile on their face
Exclude a call to action. This is a way to appeal to someone's empathy and apologise for catching them at a bad time
Anecdotally, BDRs in our team went from a seemingly unsalvageable conversation to an opportunity by sending something that the busy decision maker could use with his kids - it turns out it was just a bad day!
It's been one of the most challenging years for BDRs so a huge congratulations for persevering. Now let's elevate your cold calls with these 6 tricks to make them go from cold to piping hot!
Sarah Boyle
Associate Account Executive @ Reachdesk