10 ways to boost revenue using direct mail and gifting
For many B2B sales and marketing professionals, physical direct mail and gifting is a top performing channel within their multi-channel mix. According to the DMA, direct mail's response rates are up to 30 times higher than digital channels, partly due to emails landing in spam folders or cluttering inboxes, thus quickly being deleted.
For those looking to unlock the direct mail channel for the first time or optimise existing DM efforts, here are 10 tips that can be employed throughout the customer lifecycle to break down doors, close more business and grow the value of your existing customer base.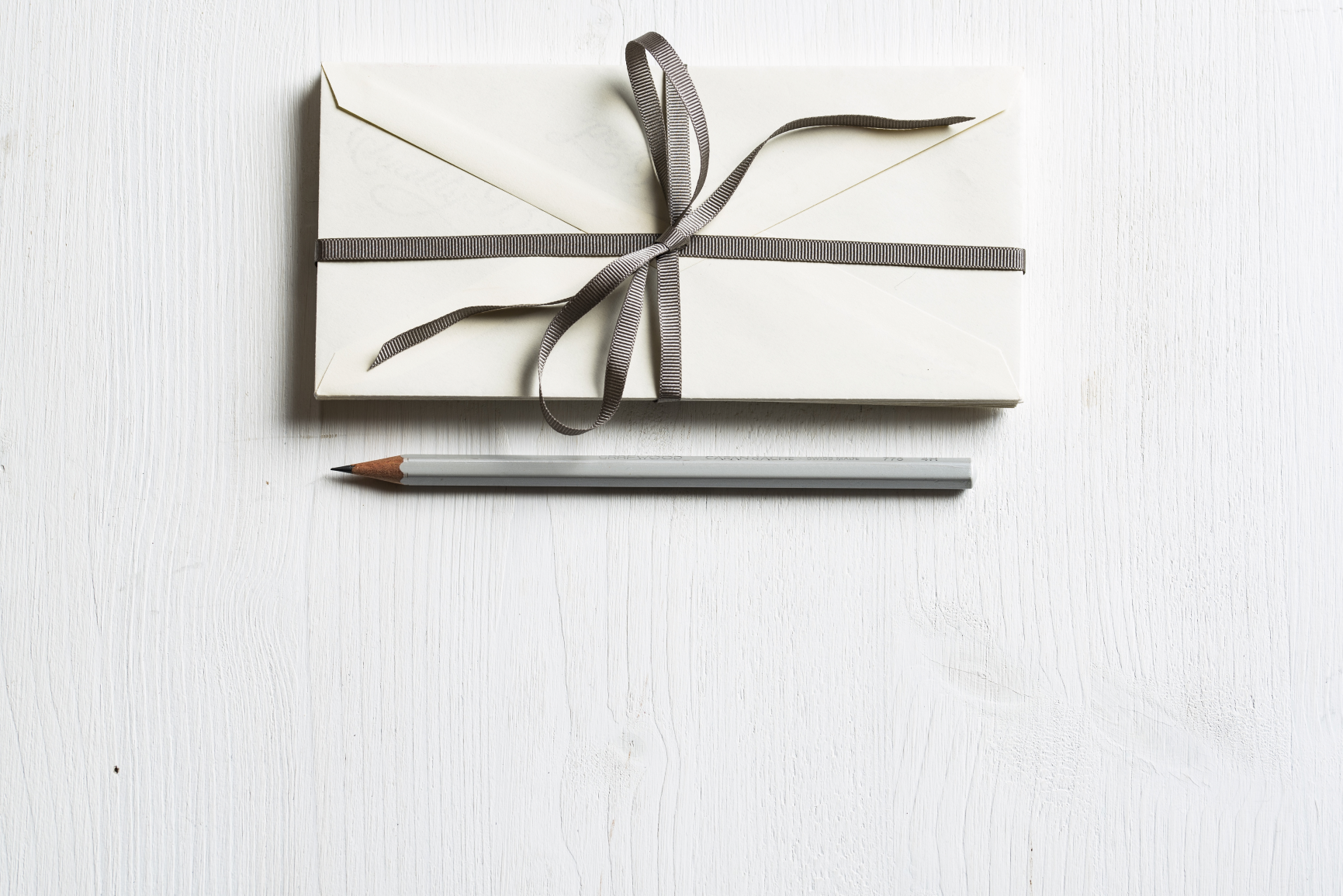 1. High impact personalised gifts to break through to the C-suite
‍Breaking through to prospects is hard, particularly senior decision makers. It's worth the investment as that key account could change your business if they became your customer. These professionals often receive over a hundred emails a day. Most people only receive direct mail at work in the form of birthday cards or generic brochures. One of the best ways to get your message through is by landing something special on their desk.
The physical and thoughtful sends are always more memorable and the ones people remember. Personalised gifts with carefully crafted messaging will help you stand out from the crowd and start a relationship on the right foot.
What works well:
Wifi cufflinks for the CEO always on the move
Tickets to a sporting event they'll enjoy
A personalised bottle of whiskey
A video brochure that delivers your value proposition on a screen (and gets you past the gatekeeper at the same time)
‍
2. Gifts to celebrate a new job or promotion at work
‍In today's working environment, people switch jobs frequently. New Directors or VPs will want to make big changes in their first few months so it's an ideal time to introduce yourself. Dozens of sales reps will be trying to get their attention as soon as that job status changes on LinkedIn. You can congratulate them by sending them a gift as well as letting them know that you have a product that could be useful to them in their new role.
Recommended sends:
Personalised champagne
Chocolates or flowers. Include your latest piece of content which addresses their pains… When you follow up they'll be way more open to having a conversation compared to the countless salespeople who haven't made the effort to go above and beyond
‍
3. Demo, event and webinar gifts to boost attendance
‍Congratulations! You've done the hard part of breaking through to a prospect who's going to commit their time getting to know you and your company. However, being "ghosted" or having your time wasted by no-shows without warning is a killer to your efficiency. Go the extra mile and reward them for giving up their precious time. In return your prospects are more likely to show up and give you their undivided attention.
Tried and tested:
Coffee eGift cards sent via email. When you see your prospects walk into your meeting on time with your name written on the side of their coffee cup that you've bought them, you know you're on to a winner
Cookies with your business card printed in icing. A winning event follow up
Restaurant or food delivery eGift vouchers for online meetings booked at lunch time
‍
4. Strategic content or ABM bundles for key target accounts
‍ABM is a hot topic that is picking up momentum, particularly given the evidence that it can double your deal size if done well. Direct mail often forms a key part to ABM strategies. It takes a bit more planning but can deliver serious results if done correctly.
Because there can be multiple stakeholders and decision makers involved in a buying process, you'll want to use personalised strategic mail as part of a multi-touch campaign for maximum effect and results. Strategic content can be placed in front of your prospective buyers to educate them on the value of your product alongside digital marketing, events and personalised communications from your sales team.
Think big:
Use custom branded boxes and packaging which looks professional
Include well-presented personalised content, gifts or stash that reflect the messaging surrounding your ABM campaign
A handwritten note gives it a human touch
‍
‍5. Handwritten notes for existing opportunities
‍You should make it a habit of checking in with existing sales opportunities to make sure that you remain top of mind when they're ready to move forward. That feeling of losing a deal to a competitor - because you waited around and just "checked in" via email - is gutting. People buy from people, so treat them like a human with a personal touch.
Handwritten notes can bring a sense of nostalgia because fewer people use them to communicate. The note is not only highly personal through its message, but it will also stand out because of the physical sensation of holding and reading something tangible.
Things to consider:
Include your company logo on the note
Add your personal contact information
Ensure there's a clear call to action
QR codes or shortened links can be used to re-direct the reader to meeting booking links or landing pages
‍
‍6. Wine, chocolates or flowers to reward partners and agencies
‍For many B2B companies the partner channel forms a key part of their strategy in developing new business. Knocking down the door of that partner that you want to add to your network is half the battle. The other half is trying to maintain a good relationship.
It's key to reward your partners with gifts they'll enjoy. These can be simple, personalised sends but can have massive ROI. Once that first partner-sourced deal comes in, celebrate their hard work. The more you continue to reward them, the more they'll gift you with business from their network.
What partners enjoy:
Wine / Champagne
Custom stash or branded gifts
Lunch
Event tickets
‍
‍7. New customer onboarding hamper
‍Nice work. You've won that new customer. Celebrations begin, commission is paid and customers are often handed over to an account manager. The relationship with the team involved with winning that new business quickly disappears. How do you think this makes your buyers feel?
‍It's time to welcome your customers like they're part of the family. There are bound to be some initial challenges as they incorporate your products into their working processes. To ease into this new partnership, why not send them a welcome hamper? The aim is to remind your customers how much you value them.
What you could include:
Your company branded stash e.g. socks, t-shirts, hats, water bottles
Personalised desktop gifts
A welcome card
Mini bottles of champagne
Tickets to your next event
Personalised donuts
Content on "how to get started" with your product
‍
‍8. Cupcakes, cookies or brownies to re-engage lapsed accounts
‍As time goes on, accounts can fizzle out. Adoption of your product might decrease meaning they are more likely to churn. Provided you haven't done anything to put them off for life, there's still time to keep them engaged, even if you haven't heard from them in a while. Why not send them some personalised cupcakes, cookies or brownies to reinvigorate the relationship? Include a note letting them know that you'd be more than happy to provide them with new ideas or strategies for using your products. You've both put a great deal of time and effort to get to this point, so just give them that sugary boost to bring them back your way.
Perhaps try this:
Make the cupcakes in their company colours
6 cookies with their logo and 6 with yours
Send treats regularly
‍
‍9. Upsell direct mailers or eBooks with sweet treats to expand accounts
‍You often know when your existing customers can benefit from your wider product range. The challenge can be reaching the decision makers who will sign off on spending more with you. Sometimes showing the value of what your wider product range can deliver to their business is difficult to communicate. Good content can be key here, so spread it round the organisation and bring everyone together internally. Have you ever seen a toy drone fly without a remote control? Perhaps send the remote to one person and the drone to the other...
Tips and tricks:
If it's a large organisation send separate items to different stakeholders but encourage them to meet internally
Use content that's relevant to them or their industry sector
Video content works well
Create compelling CTAs and make next steps simple and straightforward
‍
10. Seasonal campaigns to remain top of mind
Holidays can be the busiest time of year for many companies. You won't want to miss out on having another opportunity to re-engage with customers, especially when everyone else will be planning campaigns to stand out from the crowd.
Create a well executed plan with a theme around the particular holiday. Send them something memorable that gets them thinking and reminds them of you and your value proposition. It's the perfect excuse to get creative. Holiday hampers can be particularly effective because you can mix and match all sorts of fun items such as fuzzy socks, beanies, games, champagne, and chocolates to create an engaging bundle of goodies.
A few ideas to get you started:
Christmas hampers
Easter eggs
Summer stash for the beach
Gifts to celebrate national holidays
‍
What are you waiting for?
Given the rise of ABM and the resurgence of direct mail in B2B sales and marketing, now's the time to incorporate the physical channel into your strategy. It allows you to positively influence the various stages in your buyer journey. By creating the moments that matter, you'll be able to cut through the noise and make a difference to the way customers buy from you in a positive way.
If you feel you're not getting the most out of direct mail or corporate gifting, speak to one of our consultants today.
Alex Olley
Co-Founder & Chief Commercial Officer @ Reachdesk