Treasure Data strikes gold with gifting and drives post-event engagement
The challenge
The primary objectives of Treasure Data's marketing team are to raise brand awareness, generate pipeline, and connect their sales team with the right people. The market for customer data platforms is highly competitive and cutting through the noise to reach customers isn't easy.

Their target audience is broad and encompasses a range of business units. These include marketing, operations, and customer engagement and acquisition teams, but also chief data officers, and data architects and analysts, depending on the organization their salespeople are approaching.

In the past, Treasure Data ran gifting and direct mail campaigns independently, but encountered a range of challenges – from sourcing and procuring gifts, to internal approval of budgets, to the difficulties posed by Brexit, such as items getting stuck in customs.

The marketing team also frequently attends in-person events and trade shows, and they know first-hand that the last thing people want to do is carry around bags of branded swag and collateral all day. They wanted to rethink and refine how they would distribute merchandise and follow up on the data they gathered at events.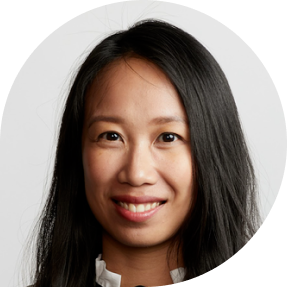 "Everybody from Reachdesk is always suggesting better ways to run campaigns. We get plenty of examples, help, and support to get started or improve on a strategy."
Dorothy Chong,
Senior Marketing Manager, Treasure Data
The solution
Since partnering with Reachdesk, Treasure Data has been using gifting and direct mail to engage with prospects and deliver a slick customer experience, across a range of channels.

Rather than hauling merchandise to trade shows and handing out swag that can be annoying to carry around, the marketing team uses Reachdesk to thank a prospect after a face-to-face conversation.

They're invited to scan a QR code at the booth, enter their details, and receive a delivery of merchandise from Reachdesk's global network of warehouses a few days later. The team also uses gifting to drive webinar attendance.

Treasure Data's go-to gifts include gift cards for coffees and food deliveries, as well as wellness hampers accompanied by messaging that encourages the prospect to relax while Treasure Data optimize their data strategy.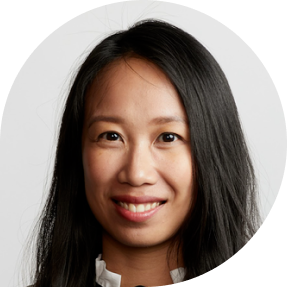 "The Reachdesk team is very prompt and helpful. Their keenness to get us all on board and give us what we need to provide a good experience to our customers and prospects has been absolutely top-notch as well."
Dorothy Chong,
Senior Marketing Manager, Treasure Data
The results
Giving prospects the opportunity to scan a QR code in order to claim a gift has proven to be a very good indicator of legitimate interest in Treasure Data's solutions. Senior Marketing Manager Dorothy Chong has found that most people will only redeem a gift if they find the conversation truly enlightening and believe there's genuine alignment.

Since introducing gifting to their webinar strategy, the marketing team has seen a huge uptake in attendance and registrations. They believe that even a small gesture such as a coffee gift card helps motivate prospects to stay longer and pay more attention.
Dorothy has also found that embedding Reachdesk into her team's long-term strategy has encouraged the marketing team to work more proactively with different departments – such as account directors, customer success, and sales development – to become more aligned and develop the best customer experience possible.
Highlights:
Improved post-event engagement with prospects
Increased webinar registrations
Better alignment between departments internally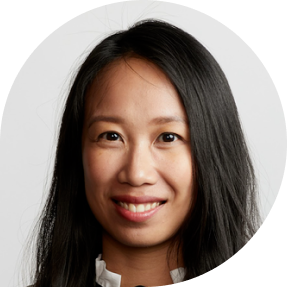 "When a prospect has a really good conversation with you, it can be very effective to send them something tangible a few days later. It's much better than a one-off interaction at the trade show booth."
Dorothy Chong,
Senior Marketing Manager, Treasure Data

About Treasure Data
Treasure Data radically simplifies customer data management. Customer Data Cloud, their award-winning suite of customer data platform solutions, helps brands use all of their customer data to improve campaign performance, achieve operational efficiency, and drive business value with connected customer experiences.
Industry: Software, Data Management, Customer Experience
Company Size: 550 employees