Hokodo builds pipeline and accelerates their sales cycle with gifting
3X
more likely to close deals using gifting
42%
redemption rate for eGifts
90%
sales meeting sit rate (up from 75%)
The challenge
As their market became more and more competitive, Hokodo's revenue team needed to find ways to optimize the efficiency of their outbound strategy and give their sales development representatives (SDRs) tools that help them get the attention of decision-makers and close deals faster. The team decided to try direct mail and gifting for the first time to help build their pipeline in 2022.
The solution
Make gifting an integral part of the customer journey
It was clear from the start that gifting had to be a part of a carefully considered strategy designed to improve the customer experience and create a competitive edge. Hokodo introduced a new internal playbook covering the entire customer lifecycle with a gifting touchpoint point at each customer milestone.

From the SDR team sending a box of personalized cupcakes to potential customers after a first sales meeting, to the account executive team gifting an engraved pen for them to sign the contract, to the customer success team celebrating customer milestones with a special gift, gifting became an important part of Hokodo's strategy.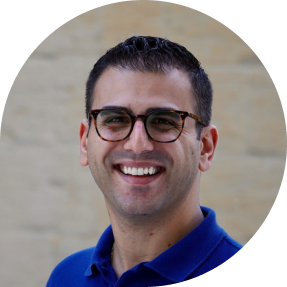 "Once we introduced the gifting playbook across the entire customer lifecycle we saw it really impacted our sales velocity and deals in which we used gifting are 3X more likely to close."
Nasri EL-Sayegh,
VP Revenue, Hokodo

Getting SDRs excited about gifting

To encourage adoption of the Reachdesk platform amongst the SDR team, the Hokodo team partnered with Reachdesk to create a fun internal competition. The SDR team with the highest send rates and claim rates would win a bottle of personalized wine.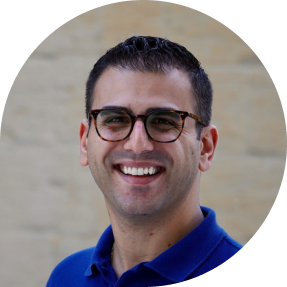 "Our SDR team were the most eager I've seen anyone to use a new technology platform and their adoption rates were extremely high in the first few months of using Reachdesk."
Nasri EL-Sayegh,
VP Revenue, Hokodo
To keep spirits high and keep the SDR team motivated, Hokodo introduced a wheel of Reachdesk rewards as part of their weekly SDR performance incentive. Each SDR will spin the wheel for a chance to win a gift powered by Reachdesk.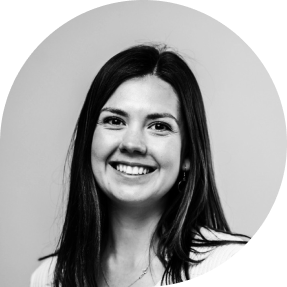 "I've created a wheel of Reachdesk rewards for the SDR team. That's a weekly bit of fun we do as a team to keep everyone motivated and excited. It's a nice way to keep morale really high."
Grace Corby,
Head of SDR, Hokodo
Building a personalized approach to gifting anywhere in the world
As the Hokodo team looks for ways to further personalize their outreach to gain a competitive advantage, they plan to launch a new ABM strategy with gifting as an integral part of creating memorable experiences through custom gift bundles. Reachdesk will be an important partner in providing a consistent, highly personalized experience to all of their target customers across Europe.
The team at Hokodo is excited to roll out virtual experiences powered by Reachdesk in 2023 to engage their target prospects and valued customers in memorable events such as a virtual roundtable with a cocktail-making class.
The results
42% redemption rate for eGifts
67% redemption rate for marketplace items
Sales meeting sit rates increased from 75% to over 90%
Deals using gifting 3x more likely to close than deals with no gifting
Most memorable Reachdesk campaign
One of Hokodo's SDRs was struggling to get a response from a prospect in Germany so they used Reachdesk's letter writing capabilities to send them a handwritten letter in German. The prospect was impressed by the personal touch and decided to start a conversation with Hokodo resulting in a new opportunity for the Hokodo team.

About Hokodo
Hokodo helps B2B merchants sell more by offering better payment terms to their customers. Hokodo's easy-to-integrate digital platform streamlines the entire order-to-cash process, allowing merchants to make credit decisions in real time.
Industry: Financial Services, FinTech
Company Size: 50-100 employees