CoachHub books more meetings with enterprise accounts through gifting
25%+
MQL-to-SQL conversion rate
The challenge
For Luke Fagg, who leads Coachhub's Field Marketing team in the UK, there are two major obstacles to engaging their target audience of senior HR professionals and decision makers, generating leads for their Sales team, and penetrating enterprise-level accounts.
The first is the highly competitive nature of the UK's digital coaching industry. The second is developing a strategy that motivates CoachHub's Sales team and inspires them to work with Field Marketing in a more interdependent way.
While CoachHub's North American team had dabbled in gifting and direct mail, the UK team were completely new to this marketing channel.
They had two primary goals in mind when they partnered with Reachdesk. The first was MQL-to-SQL conversion, as the team found they were generating leads but had difficulty retaining them down the line.
The second was specifically targeting the UK's top 600 companies. Breaking through to these accounts is notoriously challenging, but the team believed that direct mail could give them a competitive edge and help them start more conversations.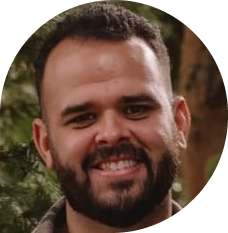 "Reachdesk has opened our eyes to just how many opportunities there are to connect with prospects and build relationships."
Luke Fagg,
UK Team Lead, Field Marketing, CoachHub
The solution
One strategy that the CoachHub team was particularly keen to optimize through gifting and direct mail was following up with prospects after connecting with them at events.
Compared to the colder, less creative follow-up messaging that the Sales team previously relied on, Luke notes that partnering with Reachdesk immediately empowered them to be personalized in their approach.
For example, in 2022, CoachHub sponsored a large-scale exhibition. The team typically speaks to hundreds of people at these events and always takes down detailed notes about every individual.
One CoachHub Account Executive noted that a prospect mentioned her love for gardening. After the event, he followed up with a bespoke gardening hamper, alongside a note saying how great it was to meet a fellow gardener!
The team has also found success by using Reachdesk to follow up on content downloads. For example, once a prospect downloads a white paper, CoachHub will reach out with a thank-you message plus a voucher so they can enjoy a coffee while they read the content.
In addition, CoachHub does a lot of work with companies in the public sector, where gifting can be a sensitive issue. Luke notes that the ability to easily donate to charity on a prospect's behalf through Reachdesk has been helpful when engaging with these companies.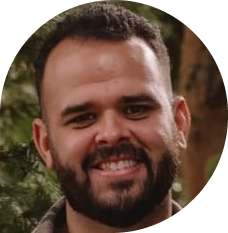 "Sending prospects a coffee before a meeting has been super valuable for us. It's not a flashy gift, but it's been part of every campaign we've run and it's always well received."
Luke Fagg,
UK Team Lead, Field Marketing, CoachHub
The results
CoachHub's goal to improve their MQL-to-SQL conversion rate through gifting has been a huge success. Prior to partnering with Reachdesk, this sat between 10–13%. Now it's in the 25%-plus range!
According to Luke, the most important metric when determining the success of a field marketing campaign is the number of meetings booked. In this regard, he and his team are thrilled with the results of their Reachdesk partnership.
In H1 2023, the team delivered 128 sends, which yielded 45 meeting bookings.
As part of a separate campaign, they delivered 45 sends to a selection of the UK's top 600 companies, which secured 12 meeting bookings with the likes of BT, Airbnb, Direct Line, National Express, and GSK.
Considering how competitive the digital coaching space is, Luke describes this as a "fantastic result".
Highlights:
25%+ MQL-to-SQL conversion rate
More meetings booked with enterprise-level accounts
More personalized post-event follow-ups with prospects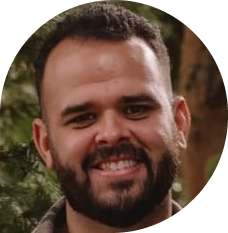 "Reachdesk has been highly motivating for our Sales team because it helps them stand out and gives them a level of autonomy, so they can add their own personal touches when reaching out."
Luke Fagg,
UK Team Lead, Field Marketing, CoachHub
About CoachHub
CoachHub is the global leader in digital coaching. They enable behavioral change with world-class coaching, delivered through their state-of-the-art digital platform.

Industry: Digital coaching, Learning & Development

Company size: 1,001–5,000 employees