Clearwave makes a splash with creative campaigns that yield big results
5X
direct mail influence YOY
$600K
generated in pipeline
14%
increase in meeting attendance
The challenge
Clearwave's target audience is made up of healthcare professionals who work in fast-paced environments and can be called upon to solve urgent matters at a moment's notice. Clearwave found that people would often book time with their account executives for an overview of their platform and not show up to the session.
The Clearwave marketing team wanted to deliver a memorable experience to prospects that would help them accelerate their pipeline. Before partnering with Reachdesk, Clearwave would occasionally engage in gifting and direct mail to help sales connect with prospects and close deals – but the process was manual, time consuming, and yielded mixed results.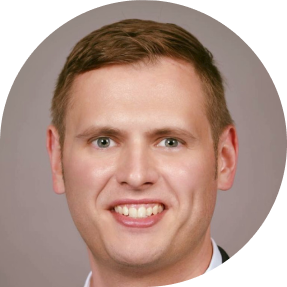 "Reachdesk's automation component saves us a ton of time on admin work, figuring out addresses, and sending out gifts one by one – and lets us focus on being creative marketers."
Matthew Harrell,
Director of Demand Generation, Clearwave
The solution
Supported by Reachdesk, Clearwave now regularly deploys gifting and direct mail campaigns to engage prospects and target specific pain points.
For their "coffee campaign", Clearwave aimed to improve meeting attendance by treating those who had booked time with an account executive to a gift card they could redeem to enjoy a coffee during the call. This served as both a thoughtful gesture and a gentle reminder for the prospect to look out for the call in their busy schedule.
The "meetings booker campaign" was designed to connect with those who had booked and attended a meeting, but would subsequently become unresponsive. These prospects were sent a gift card to buy themselves lunch, along with an invitation to join a 15-minute call.
Clearwave also ran a "thank-you campaign" for those who took part in a survey. Respondents were promised a voucher, and the survey ultimately received 700 responses. But instead of manually sending this many vouchers, Clearwave could simply log the respondents in a CSV file with Reachdesk and deliver them all in a single send.
Elsewhere, Clearwave developed fun campaigns that were more about enhancing their brand than being purely tactical. To mark Valentine's Day, BDRs sent their prospects a box of cookies, complete with a personalized note featuring a classic "roses are red, violets are blue" poem, which prospects fell in love with.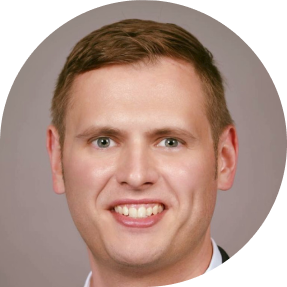 "When following up with a prospect, Reachdesk allows us to make it more about them, and less about us. Instead of asking if they've read our email, we say, 'Hey, you must be busy, so here's a little gift'. It's a more rewarding interaction."
Matthew Harrell,
Director of Demand Generation, Clearwave
The results
Through using Reachdesk, Clearwave has established a pattern of running creative, eye-catching campaigns that save time and generate tangible results. For the "coffee campaign", Clearwave spent less than $1,000 on gift cards, but the overall effort generated $275K in revenue and improved meeting attendance rates by 14%.
The "meeting booker campaign" generated $600,000 in pipeline and influenced $240,000 in revenue, while the Valentine's Day campaign generated $150,000 in pipeline.
Coffee campaign: $275K in revenue.
Coffee campaign: 14% increase in meeting attendance.
Meetings Booker campaign: Influenced $240,000 in revenue.
Meetings Booker campaign: $600,000 in pipeline.
Valentine's Day campaign: $150,000 in pipeline.
Ultimately, comparing their activities throughout 2021 and 2022, Clearwave achieved 5x direct mail influence year-over-year.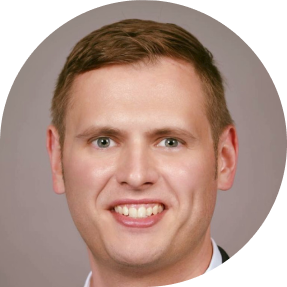 "We've increased our direct mail influence by just over 5X year on year, which is just tremendous. Reachdesk has enabled us to touch most of our prospects in the pipeline is some shape, form, or fashion."
Matthew Harrell,
Director of Demand Generation, Clearwave

About Clearwave
As the healthcare industry's most comprehensive patient revenue platform, Clearwave has been empowering specialty practices and health systems to improve profitability, productivity, and patient access since 2004. Clearwave aims to make the lives of specialty medical practices and health systems simpler, allowing them to focus on what truly matters – patient care.
Industry: Software, Healthcare
Company Size: 130+ employees